300 youths assemble to make their cities smart and green
A+
A-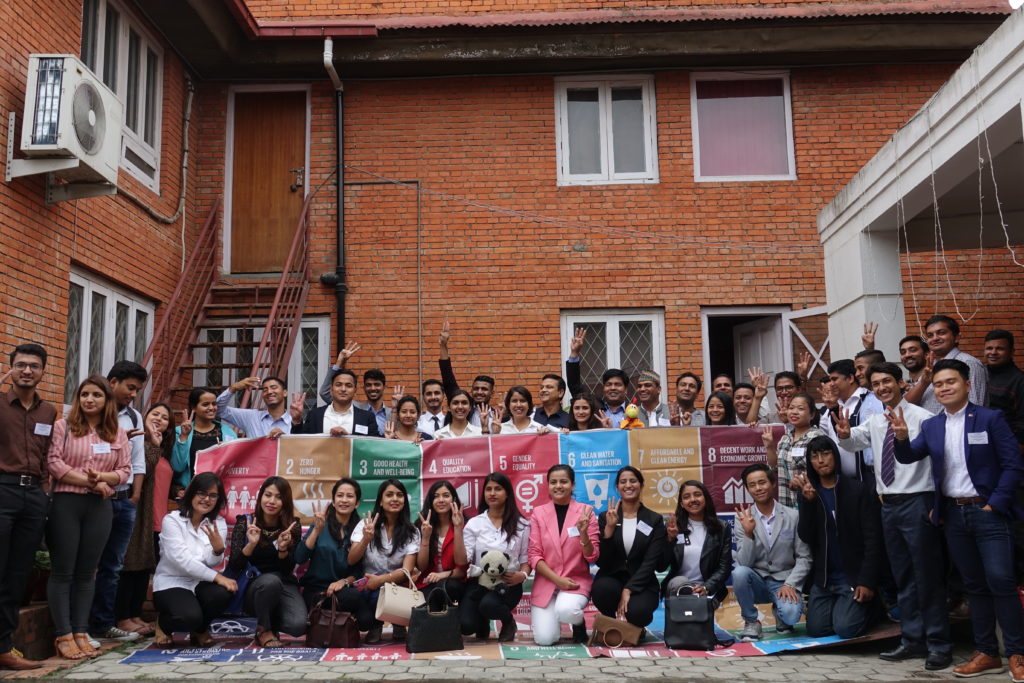 More than 300 youths gathered together for Smart and Green Cities Equipping Youth Social Enterprise to Achieve Sustainable Development Goals on 14th and 15th May in Kathmandu. The conference brought various organizational level dignitaries for discussions on Smart and Green Cities.
The two days conference was organized by Global Peace Foundation, Global Young Leaders Academy and IBM. The conference was focused on leadership development, moral and innovative leadership for sustainable development led by the team of Global Peace Foundation Nepal and Global Youth Leaders Academy added with the independent sessions run by experts from IBM on the topics: ICT for Smart Cities and Emerging technologies, coding and resources for coders.
The sessions brought experts, mayors and deputy mayors to express their views on SMART and Green Cities especially focusing youth perspective. The panelists /moderators were the representatives from the government, national and international arena working on SMART Cities and the field of SDGs. The workshop focussed on many topics such as Building Smart Sustainable Cities Together and Toward the Smart Sustainable Cities Together.
This session rendered the sharing and networking of Mayors and Deputy Mayors of the metropolitan cities, district and administrative headquarters by bringing them together to discuss the current scenario, challenges and way forward on the use of ICT in urban planning, Strategies and Plans for SMART and Green Cities in Nepal etc. Similarly, the working session covered four areas such as: ICT for Smart Cities Workshop, Innovative Solutions for Sustainable Cities, Fostering collaboration among Government Agencies and Private Sector & Smart Buildings and Urban Planning.
The workshop facilitated the youths to unleash their strengths and discover what they are good at and how to leverage on them a fulfilled life. Additionally, 5 interested participants will get a chance to apply for Chaudhary Foundation's Social Business Incubation Program which will run for 2 months in collaboration with Global Peace Foundation Nepal, Chaudhary Foundation and Blue Waste to Value.
On the second day of the conference, Executive Chairman of National Youth Council Madhav Dhungel expressed his hopes of tech savvy young generation who are responsible for establishment of Smart and Green City.
Likewise, Minister of Youth and Sports Jagat Bahadur Sunar focused on youth's development and opportunity creation. "Youths of Nepal should be moral, ethical, disciplined and social service oriented. We need to make the youths of country skillful and mobilize them if we aim to make Nepal prosperous and developed", he said.
The special highlight of the program was the session run by IBM where more than 70 youths learned to build cloud based app which get alerts for risks and crisis such as fire and natural calamities.