Smart Telecom inaugurates new Smart Centre at Pako, Newroad
A+
A-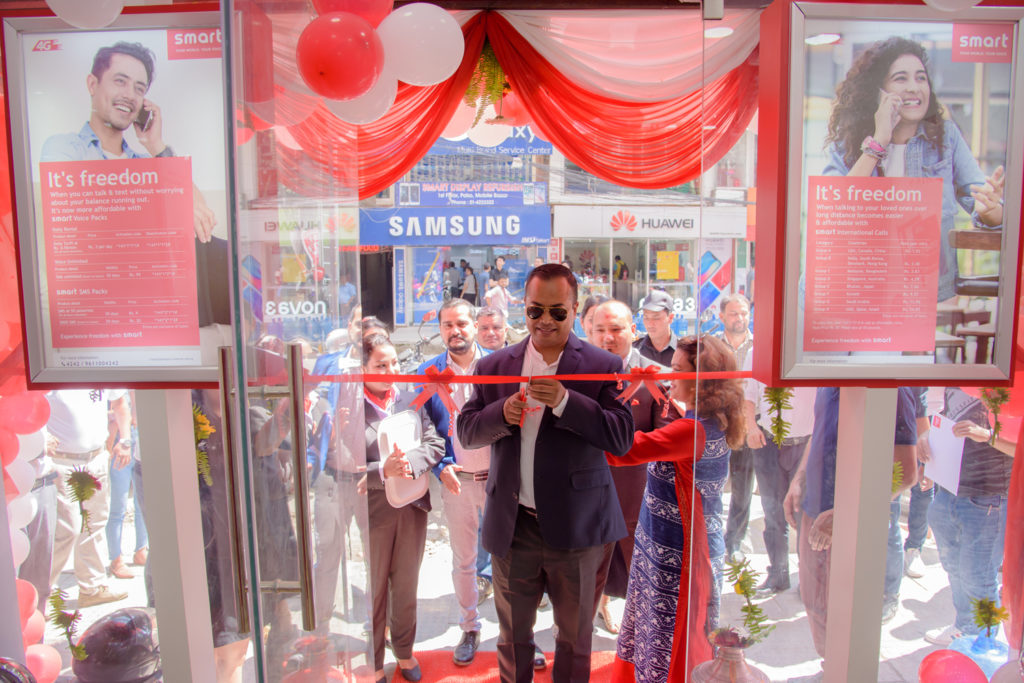 With the vision of expanding services and facilitating easy access to its customers, Smart Telecom has inaugurated its new Smart Center at Pako, Newroad, Kathmandu.
Starting the centre's operation from Monday, October 1, 2018, new and existing users can easily access the centrally located centre for any products or services. The Smart Centre will be giving its customers an exemplary brand experience as it is fully equipped to handle all customer queries and provide more information about Smart Telecom's products and services.
Smart Telecom has also launched a new offer "Double your Happiness", where on every purchase of Smart SIM, users get another SIM for free with 1 GB Data loaded on both SIM cards at just Rs. 99.
Sajin Rajbhandari, Chief Administrative Officer of Smart Telecom inaugurated the new Smart Centre in a ceremony hosted by Smart Telecom commemorating the launch. Speaking at the event, Mr. Rajbhandari expressed that the reason behind establishing one more Smart Centre was to provide easy access for its customers to the company and its quality services.
Furthermore, Smart Telecom is offering attractive Data packs, International calls, Voice & SMS packs at very affordable rates. Excelling in the 4G sector in Kathmandu & Pokhara, Smart has introduced an array of 4G Data packs that redefines affordability and offers great value. From large-sized to small-sized, the Data packs are all designed in consideration to what people usually prefer.
More about Smart
Smart Telecom is a private company providing telecommunications services that is actively involved in meeting the needs of Nepalese citizens for easy access to information and communication by providing them quality services.
Established in 1 July, 2008 Smart Telecom first started providing its service in the rural areas and got its unified license in 2013. Smart Telecom right now is the third largest company in the telecom sector with a strong workforce of highly qualified personnel.
STPL is highly motivated and is extending its network services all over Nepal with state-of-the-art technology. The company has already launched its 4G services in Putalisadak – Kathmandu, Lalitpur, Bhaktapur and Pokhara.