Empowering women in urban Pokhara with vocational skills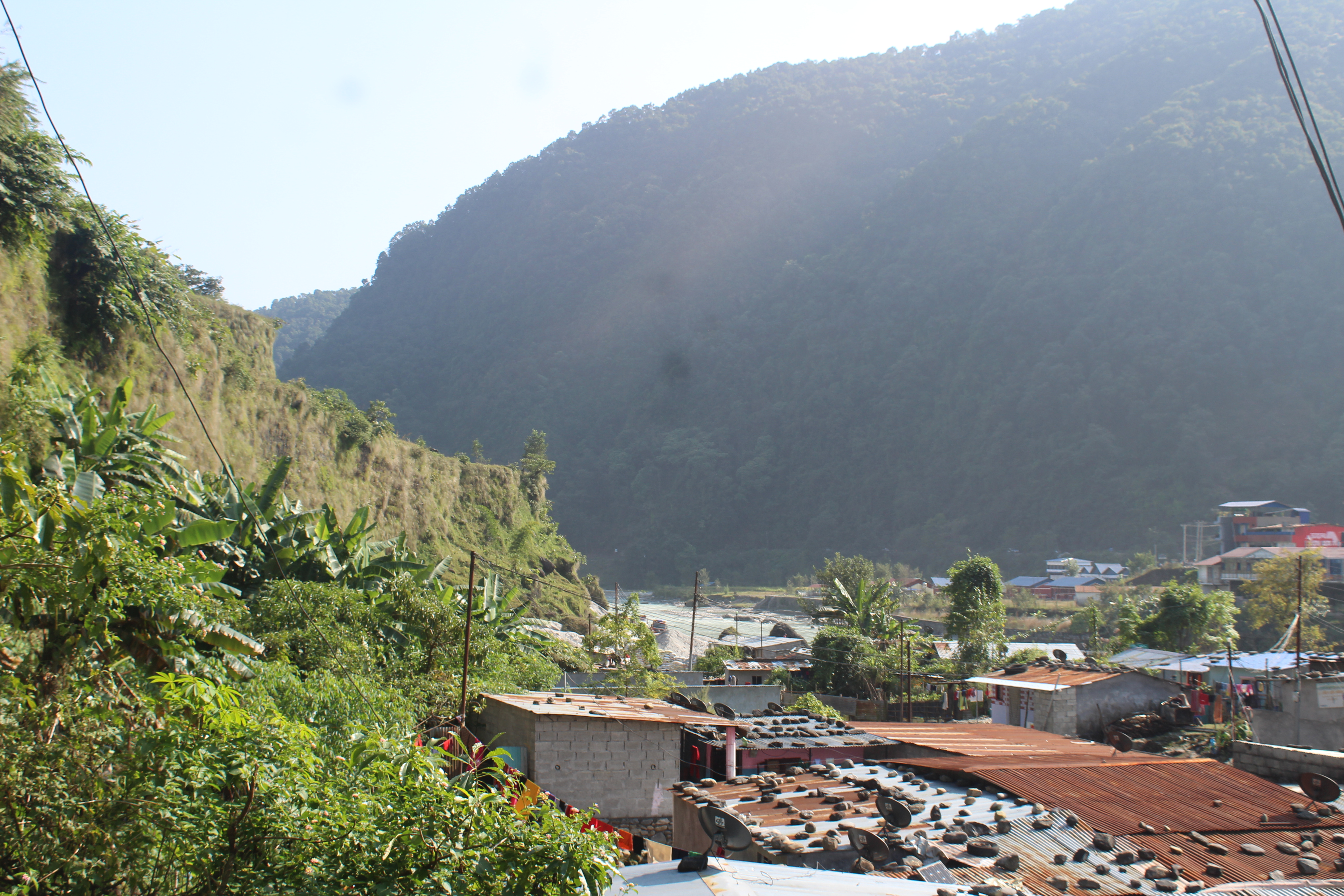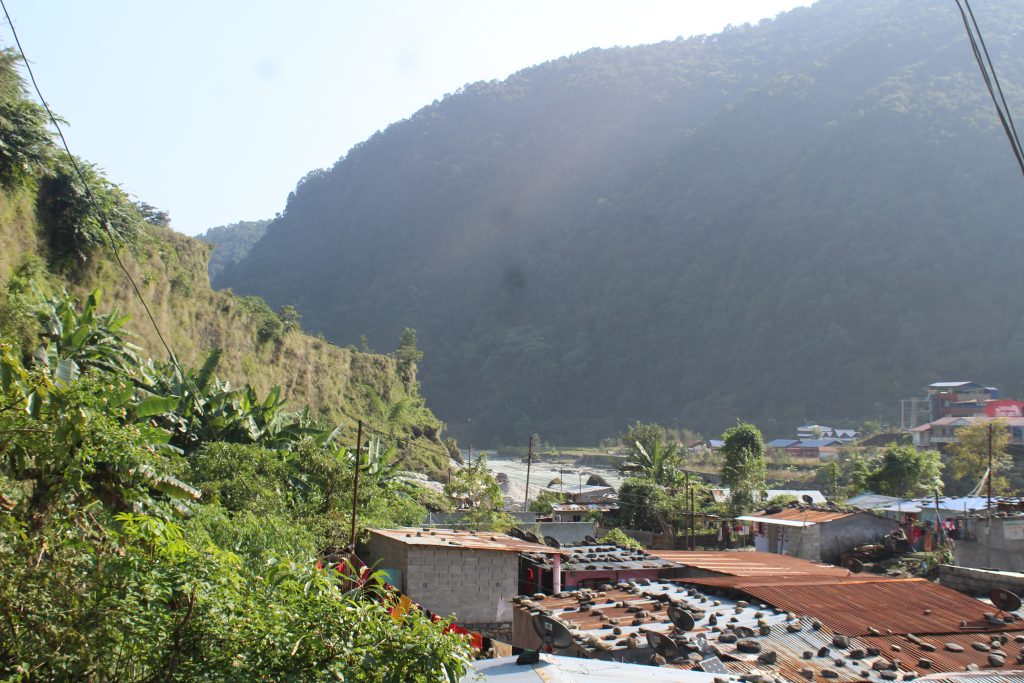 Til Kumari Tamang, 70, of Lamachaur, Pokhara is busy collecting sand in Seti Gandaki River, along with her husband. Even at her age, she needs to work hard to meet her and her family's needs. It is very risky during the monsoon to work in the river. But she has no option than to continue.Til Kumari faces financial burden when the government bans activities in the river sometimes. Thus, she tries to make the most when the ban is lifted.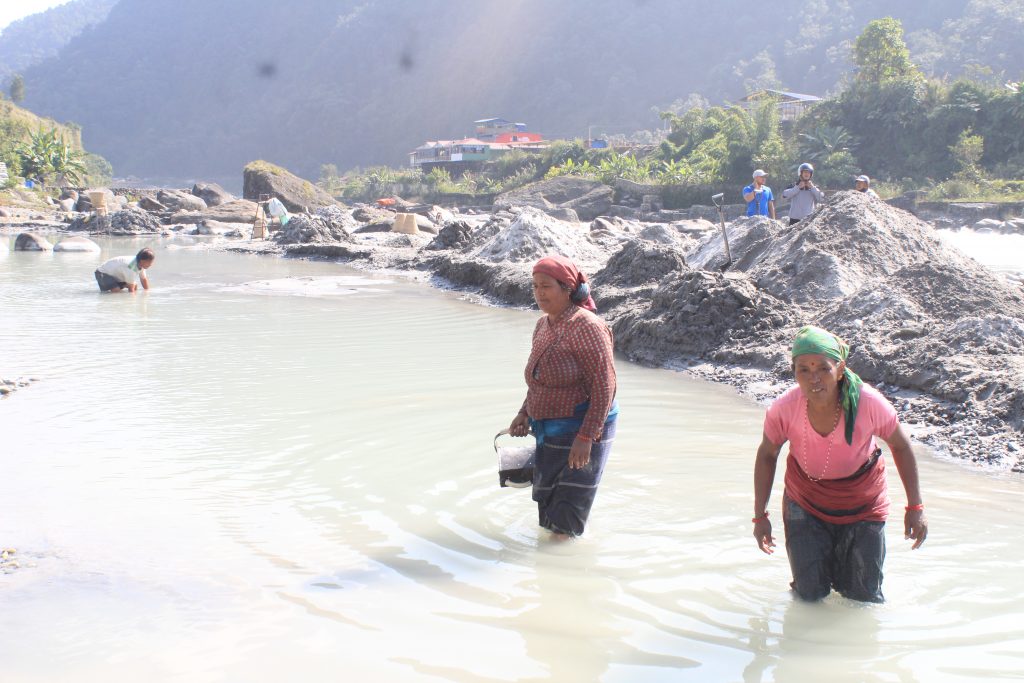 "We work in the river putting our lives in risk," says Lal Maya Sirpali, 50, also of Lamachaur. She too relies on sand extraction from Seti Gandaki River to fulfill her family's basic needs. Til Kumari and Lal Maya are some of the women in this area who rely on sand extraction for living.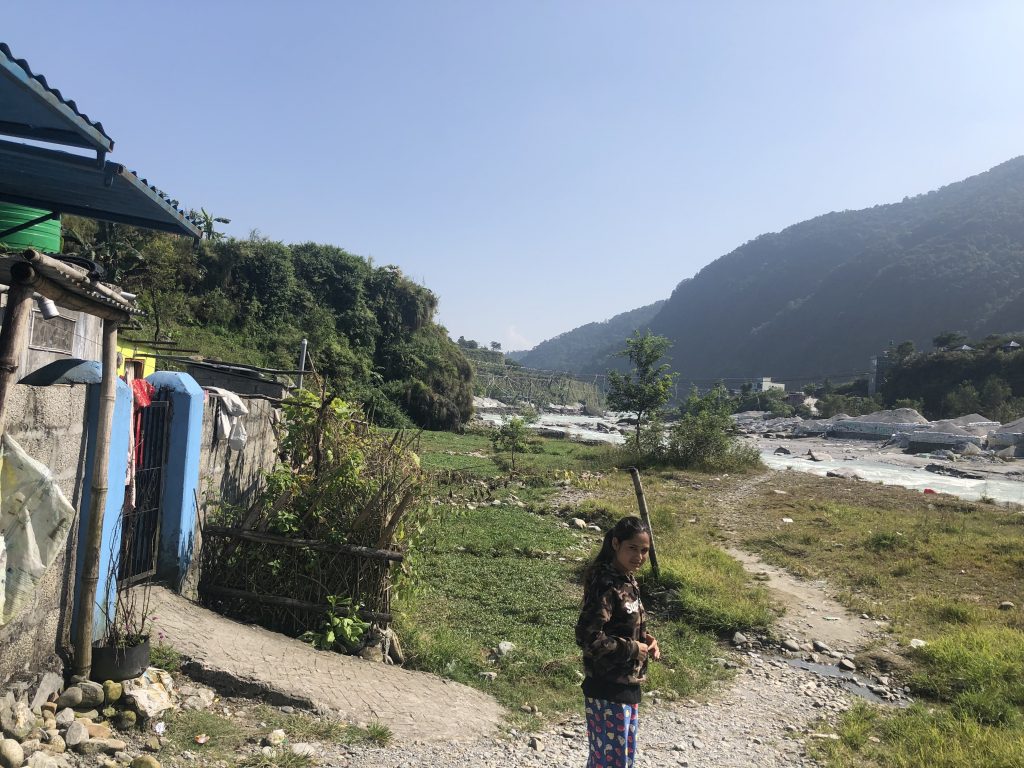 Bipana Sunwar, an 18-year-old student of Grade 12, shared that the people here fear living near the river but they have no safer place to go.Here in Goste slum, mostly, people from backward communities and marginalized live, going through many hardships.

Realizing these problems faced by the locals, a project named Strengthening Urban Resilience and Engagement (SURE) is carrying out interventions that are trying to make a difference in these people's lives.SURE is a five year multi-hazard focused programme implemented by the Nepal Red Cross Society in partnership with the British Red Cross to improve the urban disaster resilience of municipal governments.

The SURE programme has identified several champions in the society and has provided them opportunities to gain vocational skills that would help them improve their living standards. These champions have also been encouraged to work towards helping others in the community.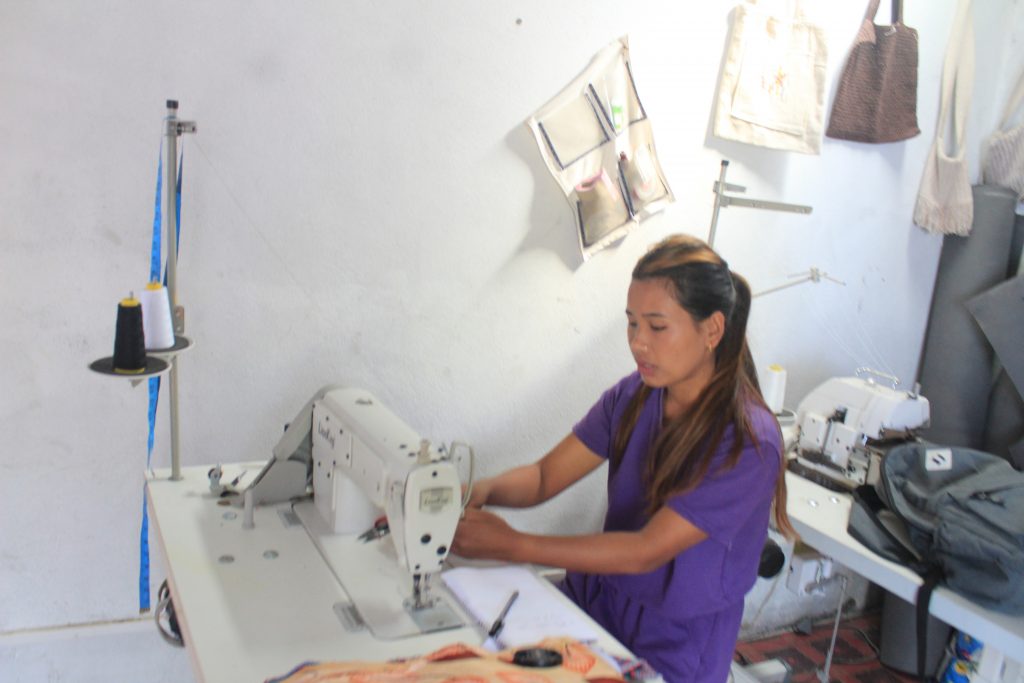 One such champion is Hem Maya Tamang of Ward no. 19 of Gostte, Lamachaur. This 24-year-old has been involved in producing handmade bag industry made of Nepali material.Working with Red Cross Society for the last five years, she has enhanced her skills to further her career. "I have developed a leadership capacity," quips Hem Maya with a wide grin. "Now, I'm not only aware of disaster preparedness, but also been advocating for the local people and teaching them to become financially independent."

Hem Maya is involved in various advocacy works at the community level, besides conducting and participating in issues related to disaster risk reduction to women empowerment.

"After involving in the SURE programme, I have come to know that there is budget allocated in the government for the betterment of people like us," she said. Thus, with the support from the local government, Hem Maya started the bag industry at the cost of Rs. 1.3 million. She received Rs. 300,000 as an incentive and will have to pay the rest of Rs. 1 million in monthly installment.With 16 local women getting employment opportunity in her industry,

Hem Maya is a satisfied young woman taking care of her four-year-old son, in absence of her husband who is working in Saudi Arabia."This is no doubt a new beginning of my life," this confident young entrepreneur said, even as she shared that she has been receiving orders as far away as China and Japan, besides being sold in the lakeside where tourists frequent.As her products are little expensive, she has targeted foreign tourists to sell them. "We haven't earned a lot at present but if we can continue, we will become successful one day," she said.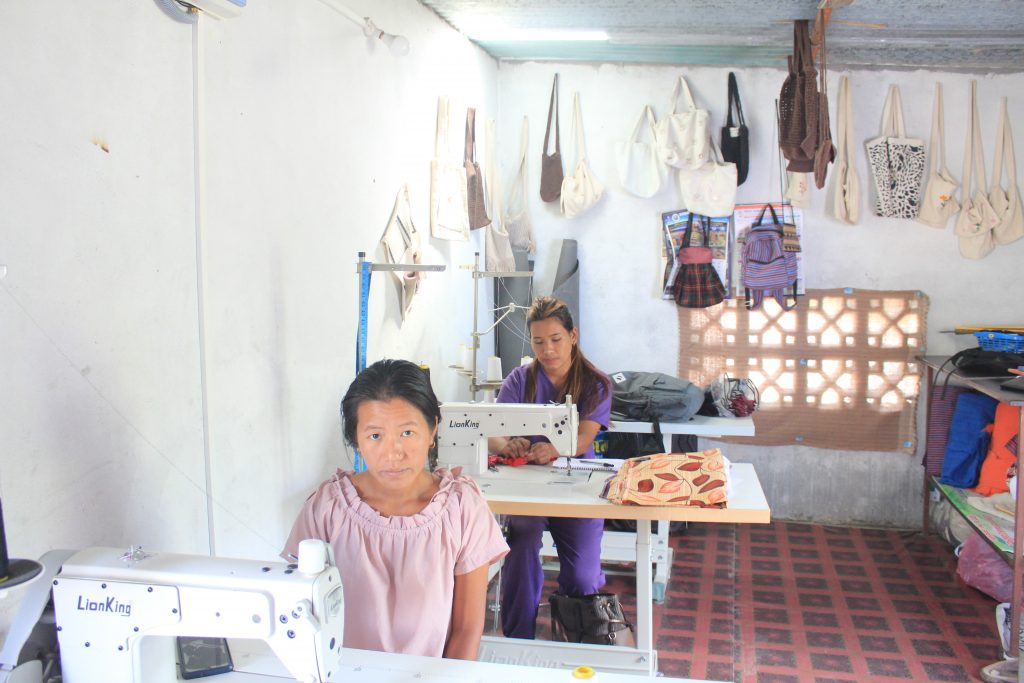 Lalu Ale, 27, whose husband is in Qatar, used to extract sand to support her family of two sons. But nowadays she is working with Hem Maya making different Nepali handmade bags.  "I am happy to work in a safe environment and place now," she said.  "Before, I had to work in river knowing that it is dangerous due to no other income opportunities."

The SURE programme has not only changed lives of these two young women - Hem Maya Tamang and Lalu Ale – but has also made a difference in the community.Purna Maya Tamang, 36, of Goste and Dhol Maya Gharti Bhattarai, 40, of the same place, are two other women that have been the champions recognized by the Red Cross Society.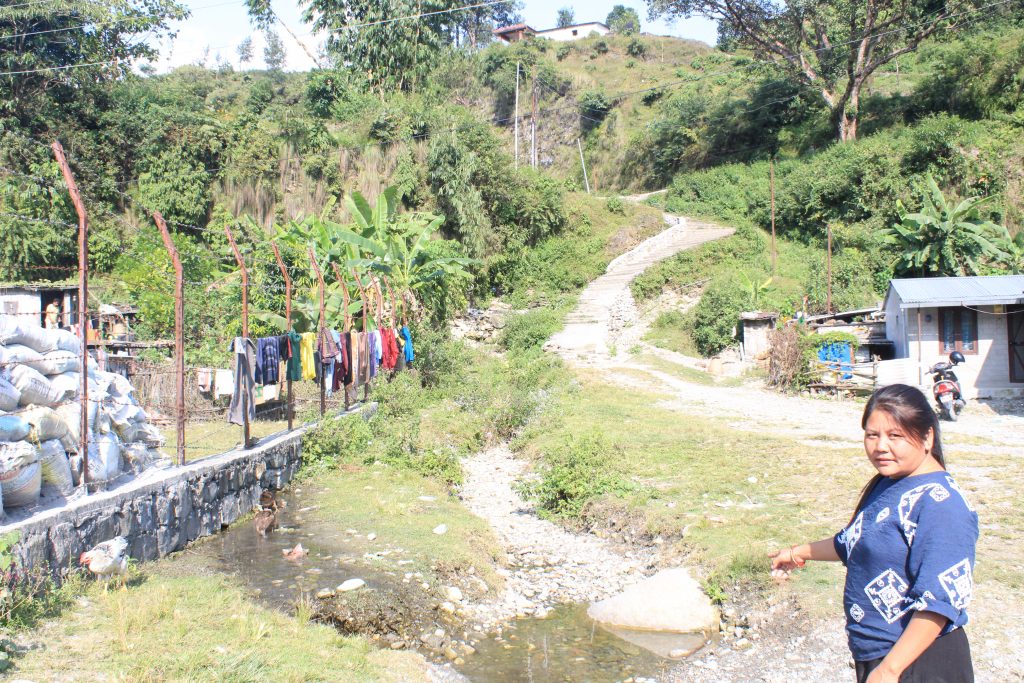 Purna Maya runs a poultry with support from the SURE programmeand also dabbles her time to work for disaster risk reduction activities, including a drain management. Due to lack of proper drain, children in the community used to face difficulties going to school.This situation has now improved.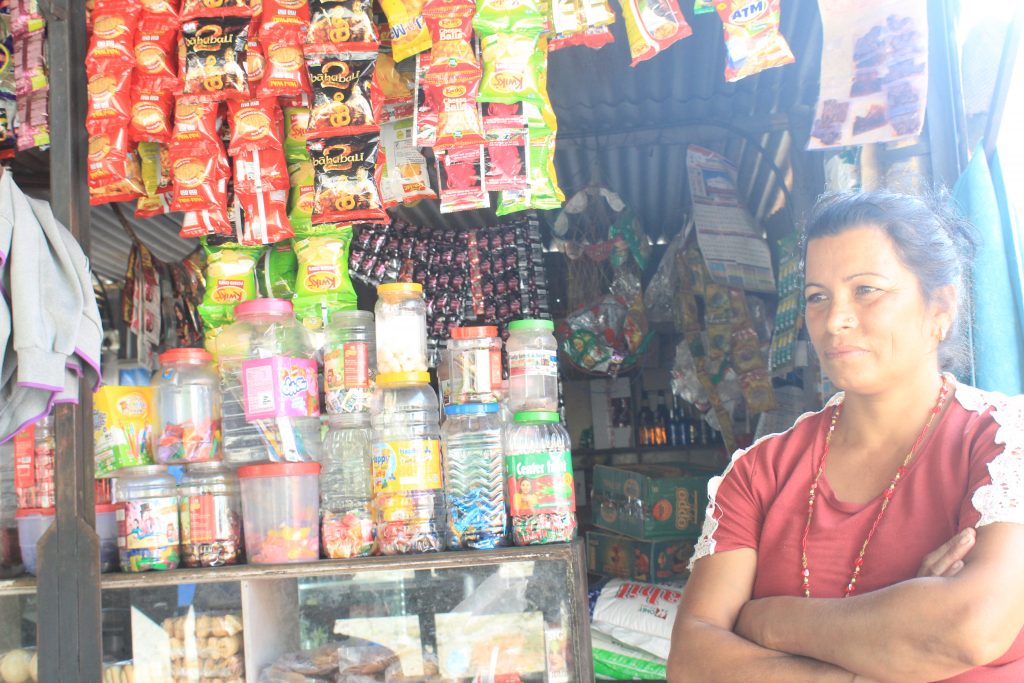 Dhol Maya runs a shop with her husband with support from the SURE programme.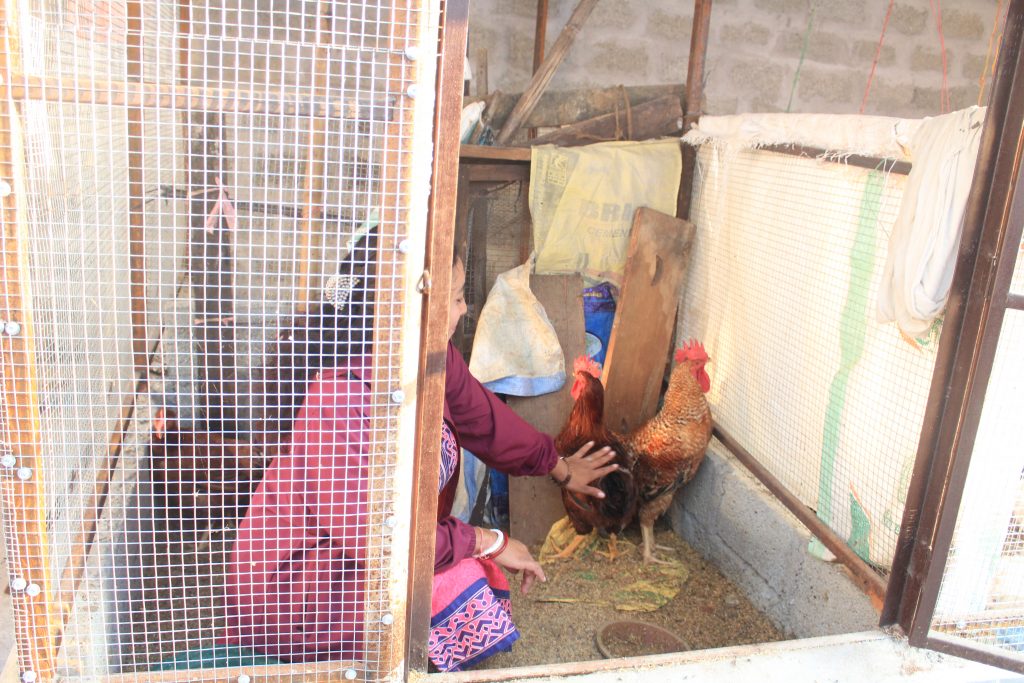 Another champion who is a making a difference in the community is Shova Adhikari Bishwokarma of Ward no. 14 of Majheri Patan. She is into poultry farming which she started with the help from the SURE programme."I earn around Rs. 15,000 every month, besides doing my household chores," visibly-happy Shova shared. She has participated in different training programmes from livelihood to disaster risk reduction."If we become economically strong, we can choose to live in a safe place," she said, sharing that she used to live in a disaster- prone area nearby the under-construction Pokhara International Airport.

"There, water used to enter our room during the monsoon," she said. "With due training and knowledge and some extra income, we have been living in this safe place since 10 months."Besides, Shova is all content with the activities she has been involved in like building disable-friendly toilets, carry out various awareness programmes and helping people in need from women groups.

"Through these programmes, we have been involved in community development," she informed. "With the training provided by SURE programme and various activities carried out after that, our quality of life has improved significantly."As one of the champions in her community, Shova and her team distributed masks and sanitizer after the Covid-19 pandemic gripped the society.  "Being a champion, I feel responsible to do something for the community in the time of crisis."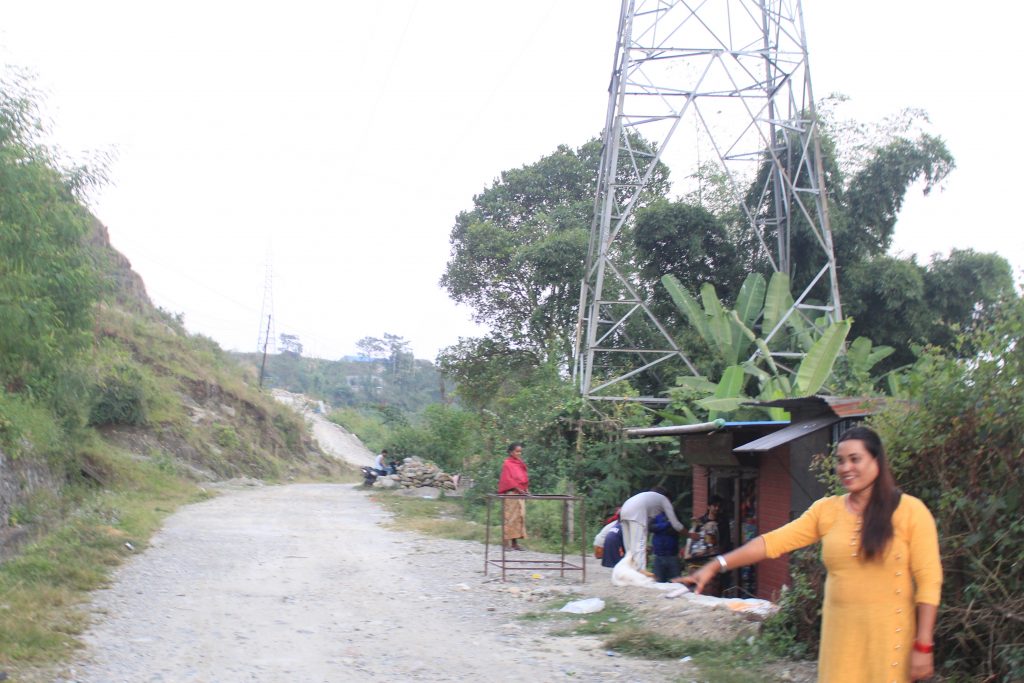 Sabina Pariyar, 32, of Ward no. 14 of Samintara, is also involved in various community development activities as one of the champions of the Red Cross Society. "The training programmes given by SURE have changed my life," she said. "I didn't get the opportunity before, as I belonged to the backward community." She now advocates for safe drinking water, boring, bridge making and better road construction.

"By constructing a better road, we have now made our place much safer," she said, giving an example of how an ambulance couldn't enter in her community before. Seeing all these changes happening in this urban settlement, Diwakar Subedi, District Program Coordinator of SURE programme, is a satisfied man, as he had led these programmes in 14 different wards of Pokhara.

Out of the 14 wards, 11 wards have programmes for vulnerable groups and three wards deal with vulnerable settlements and communities, according to Subedi. He feels that despite being a major tourist destination in the country, Pokhara is one of the disaster-prone areas.

Floods and landslides are major disasters that have affected the urban settlements in Pokhara. And, as many young men have migrated to Gulf countries for better job opportunities, the women have left to do all the works from managing their houses to carrying out development activities.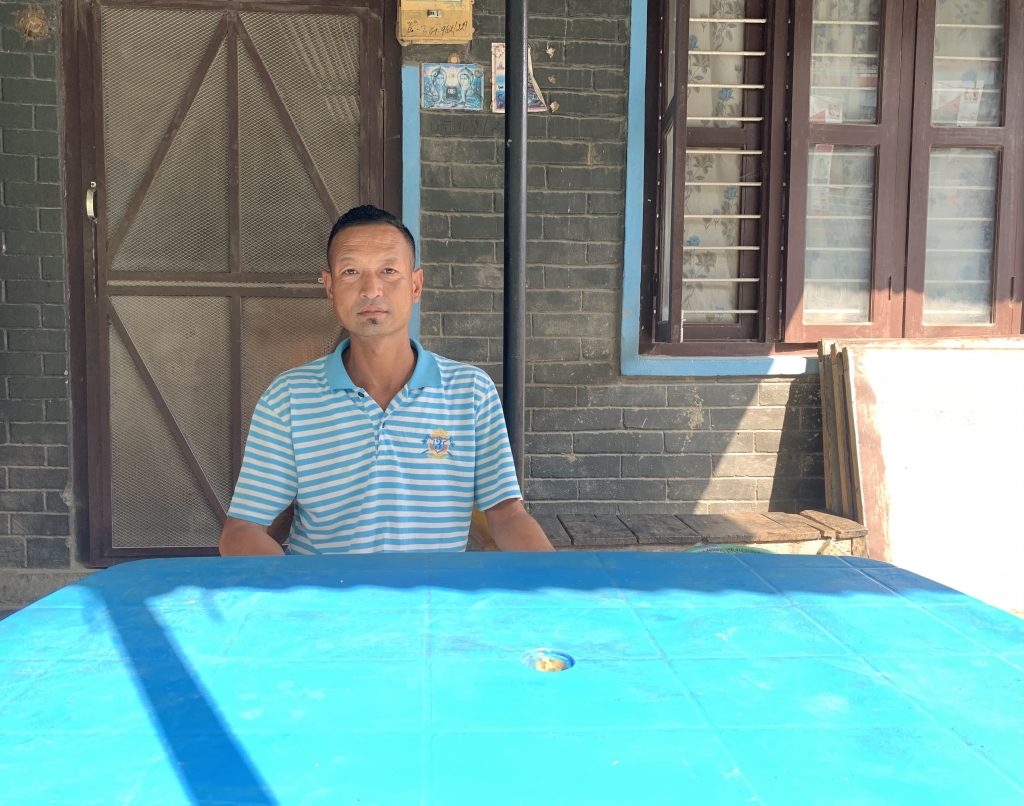 Forty-year-old Mohan Kumar Tamrakar lost his wife and father in the devastating flash flood that hit Ghorepani area in Machhepuchchhre Village in 2012. They were in a hotel when the floods swept the small hamlet. But he managed to survive along with his daughter. He doesn't even want to remember the incident, forget about going to that place again.Tamrakar and rest of those who lost their work and business that day still laments on how the natural disaster could jeopardize their living. Even as Ghorepani area was a popular among domestic tourists who used to come there to take a dip in hot spring, people have left that place for good, living behind a dilapidated village. It is an example of how lack of disaster preparedness affects the communities that relies heavily on river systems and tourism.