Farmers Learning to Turn Waste Into Compost in Eco-Village Development Program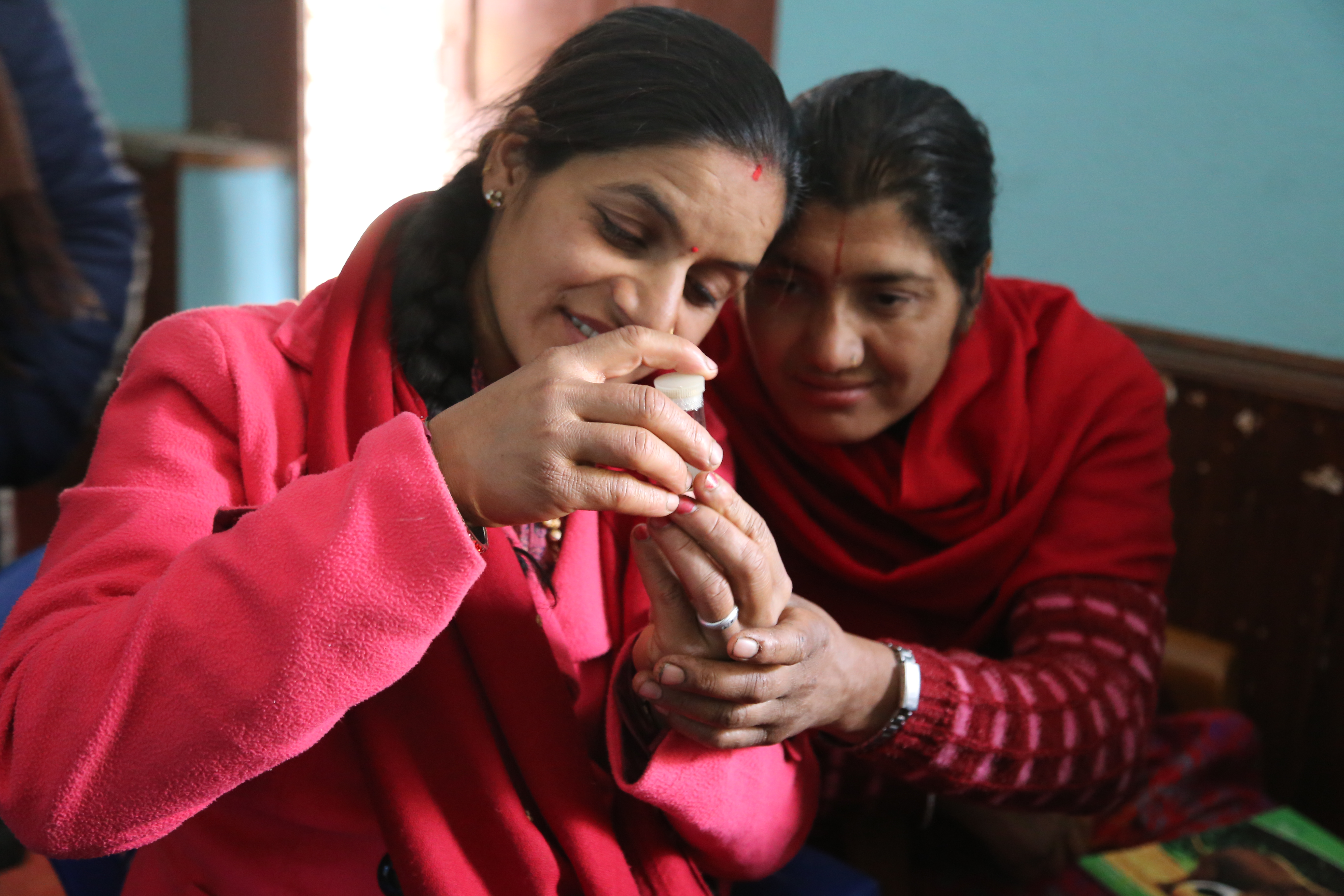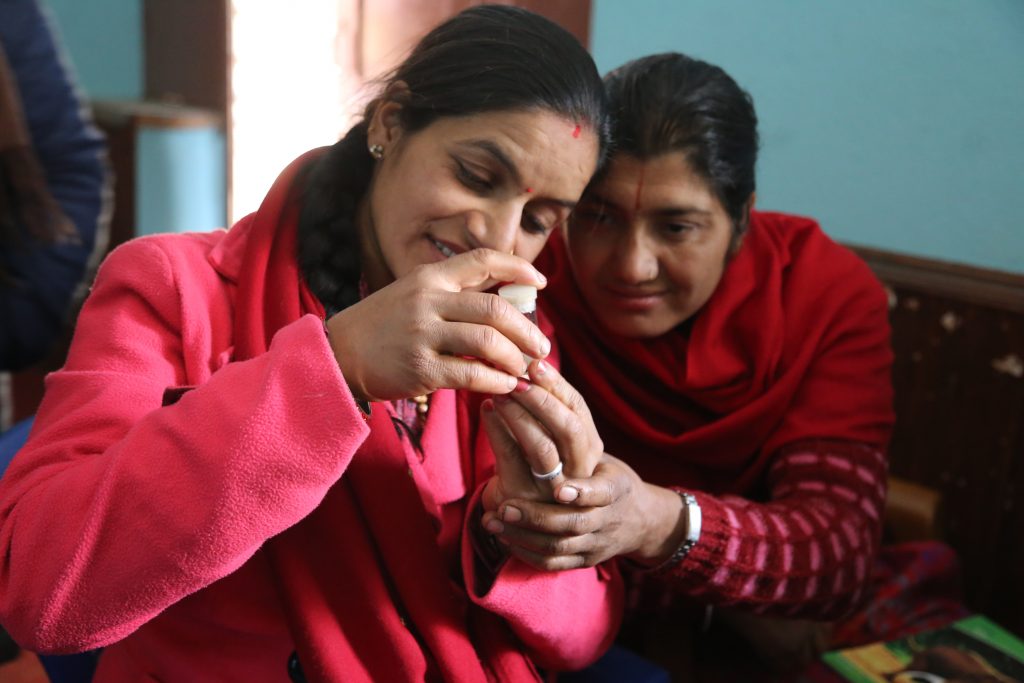 Farmers at Bethanchok Rural Municipality of Kavrepalanchok district have learned to change the decomposable waste into compost fertilizer. The three days training was organized from 2-4 February 2018 that facilitated the learning of producing compost fertilizers through waste management. The training was jointly organized by Bethanchok Rural Municipality and Centre for Rural Technology Nepal.

Skill-based training facilitated by Dr. Ananda Shova Tamrakar shared the knowledge to the participants about the proper use of biodegradable waste by utilizing it in the home / kitchen garden and farm as the fertilizer. Dr. Tamrakar is the person who initiated a campaign in Kathmandu to 'Turning Fohar (Waste) to Mohar (Money)'. She has been providing training to the farmers in Nepal about producing earthworm manure or vermicompost since long time.

Dr. Tamrakar started her session by mentioning, "I will teach you to make gold. The black gold!". Listening to this, participants were surprised. Her statement actually implied that the biodegradable waste could be turned to vermicompost with the help of earthworm and the manure could be used in fact for multi-purpose. Participants were more interested and curious about the fact that such manures were sold in the market with the brand name of 'Black Gold- Kalo Soon'. Dr. Tamrakar named the fertilizers prepared from earthworm as Kalo Soon. She taught the methodologies of making 'Gold' for the 'Garbage'.She also taught the participants to use Red Earthworms (Eisenia Fetida) to prepare multi-purpose compost manure.

"This compost fertilizer has a lot of advantages. We had been using chemical fertilizers and pesticides in our vegetable farms. We actually spent a lot of money buying pesticides, chemical fertilizers for farming. Evidently, it affected the environment too. This can also be produced by the ones who do not keep livestock. In comparison to the efforts made in cutting greens and prepare fodders to feed livestock, feeding earthworm is easy, we can prepare the manures only by feeding them garbages, old clothes, and wasted leaves."

One of the participants Renuka Phuyal shared her experience. She also shared that she would test this method by preparing the manure in the small area and try it in the bigger area later on. "I had only heard that earthworm manures can be prepared at home, but, to participate in this training and learn it by self, I feel very happy! This not only produces the manure, this also have medicinal value. I am glad that now I know this. I am keen to share the knowledge with other people in my village that just by utilizing unused spaces and time, we can produce valuable manure." shared another participant, Rupa Lama of Chalal Ganeshthan.

During the closing ceremony of the training event, Prem Bahadur Timilsina, the Chairperson of Bethanchok Rural Municipality shared his interest in vermiculture and vermicompost manure. He shared that he would start this by keeping and producing the vermicompost in the premise of Municipality office itself. "This is advantageous to us as well as to our environment. When we own yellow gold, we are scared if it gets lost or stolen, but, who is going to steal this unappealing black gold?", Timilsina said in jest.

"This very useful vermicompost can be produced either individually or in a group. Vermiculture or vermicompost can not only reduce the farmer's dependability on other chemical fertilizers and pesticides. It's proper labeling, packaging, and marketing can also promote its commercial demand by selling and importing it." said Dr. Ananda Shova Tamrakar, the trainer, and the environmentalist. She reinforced the fact that this method can actually turn the waste into the money.

At the end of the training, the participants were distributed with plastic containers and few earthworms as the seeds. CRT/N has implemented Eco-Village Development Project since 2015 at three different villages of Kavrepalanchwok district namely Chaymrangebsesi-2 village, Chyamrangbesi VDC; Ladkhu-Chanaute-2 and 9, Dhunkharka VDC and Sikrigyang-9 village, Chalal Ganeshsthan VDC. It has promoted severalenvironmental friendly activities like renewable energy technologies, improved agricultural practices, forest conservation, water and waste management by using local level resources.