Uk Funding Boosts Emergency Preparedness Efforts In Quake -Prone Nepal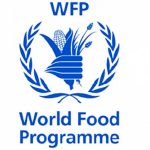 Nepal ranks among the top ten most disaster-prone countries in the world, both in terms of mortality, costs and frequency of events, according to the 2014-2015 Annual Disaster Statistical Reviews.

Seismologists warn of possible future earthquakes to rival the 2015 quakes, which devastated the country. Meanwhile, climate change exacerbates the risk of floods and associated landslides, adding further pressure to emergency preparedness and response efforts in Nepal.

In this context, the United Nations World Food Programme (WFP) welcomes the generous contribution of £3 million from the UK's Department for International Development (DFID), which allows WFP to continue supporting the Government of Nepal in ensuring stronger emergency preparedness, and faster, more integrated logistics responses to disasters in the country.

"Quick response was possible thanks to the DFID-funded Kathmandu Humanitarian Staging Area, which was critical in enabling humanitarian responders to swiftly transport relief supplies to earthquake-affected communities in 2015," said Pippa Bradford, WFP Representative and Country Director.

"But more must be done to equip responders with the resources and skills needed to respond to emergencies quickly and effectively – this has been shown in the earthquakes and also in the 2017 floods," she added.

The DFID contribution will lay the foundations for effective future emergency response, by ensuring relief items can be dispatched swiftly during a crisis through a network of forward logistics bases set up in strategic points around the country, allowing delivery by road and air.

Ensuring common and up to date operational data will also ensure that all responders are on the same page in a crisis and can access information on topography, mountain trails and transport infrastructure to map out where their relief needs to go and how to get it there.

"Investing in emergency preparedness ahead of disasters can save time and lives. We have worked in close partnership with the Government of Nepal and WFP, through our disaster resilience programme, to send help to those who need it the most – even more quickly," said Dr Rurik Marsden, Head of DFID Nepal.

WFP has worked in close partnership with the Government of Nepal, donors including DFID, and the humanitarian community to strengthen Nepal's emergency preparedness and response capacities so that when the next disaster strikes, the government and its partners are better equipped to respond.




About The Author