Icefall doctors open 'safest' Everest route
A+
A-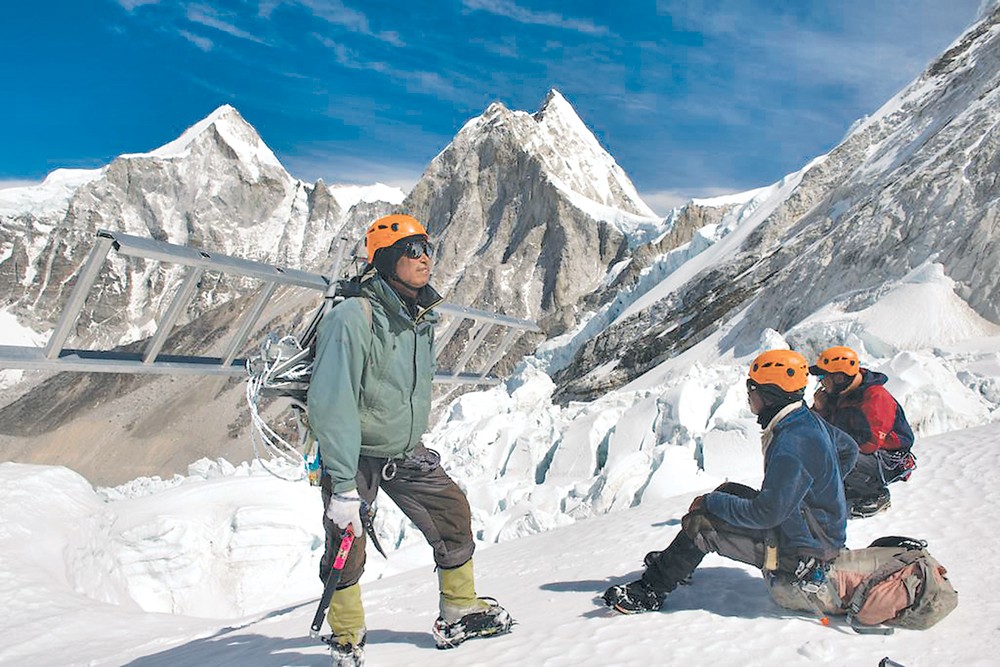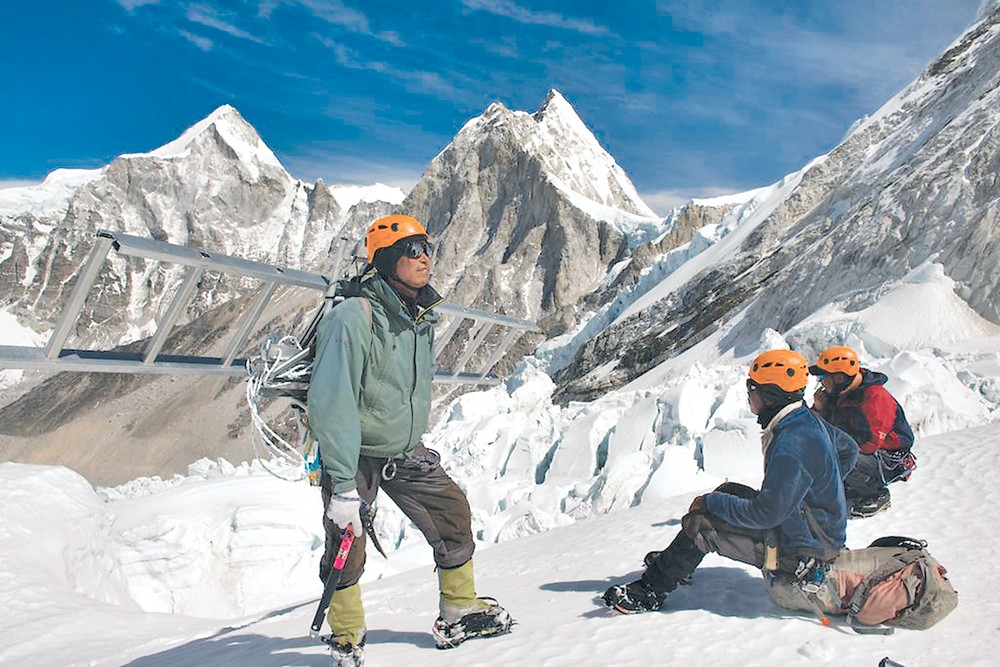 With mountaineers leaving Kathmandu for the Mt Everest region for acclimatisation, icefall doctors have opened a climbing route from the Base Camp to Camp I by placing ropes and ladders on the treacherous section of the Khumbu icefall.
A team of eight icefall doctors today reached Camp I constructing a route as they placed more than 20 aluminium ladders and ropes along the icefall section, Ang Dorjee Sherpa, chairman of the Sagarmatha Pollution Control Committee, told  over phone from Namche Bazaar. "The newly opened route is the safest one compared to the past seasons," Sherpa quoted icefall doctors as saying.
According to him, icefall doctors found the central traditional route with more blue ice but less hanging glacier and used black diamond static ropes along the treacherous icefall section this time replacing the previously used Korean ropes.
"This route, as believed by icefall doctors, is the safest ever," Sherpa said. The team will also closely monitor the route throughout the season while climbers make their acclimatisation rotation along the high camps, he said.
According to Sherpa, the team will open a route to Camp II in a day or two. The SPCC, which charges each foreign climber $600 for using an icefall route in the spring season, has been assigned to handle icefall doctors and garbage in the Everest region by the government. A team led by Garret Madison under the Himalayan Guides, however, will fix ropes up to the summit point from Camp II next month, according to the Expedition Operators' Association of Nepal.
The expedition operating agencies had already sent their support staff to the base camp to place tents and manage the logistics for the world climbers. "Khumbu region has witnessed increasing number of climbers and trekkers these days," climber Mingma Gyalze Sherpa told THT from Namche Bazaar.
The Department of Tourism has already issued climbing permits to 30 expedition teams for different mountains. According to Director Ram Prasad Sapkota, DoT has issued permits to over 140 climbers representing 15 teams for Mt Everest. "Over 300 foreign climbers are expected to attempt to scale the world's highest peak from Nepal side in the spring season," he added.
The government collects $11,000 as royalty from each foreign climber to issue a climbing permit for Mt Everest in the spring season.
The Himalayan Times