Women farmers struggle to cope with erratic climate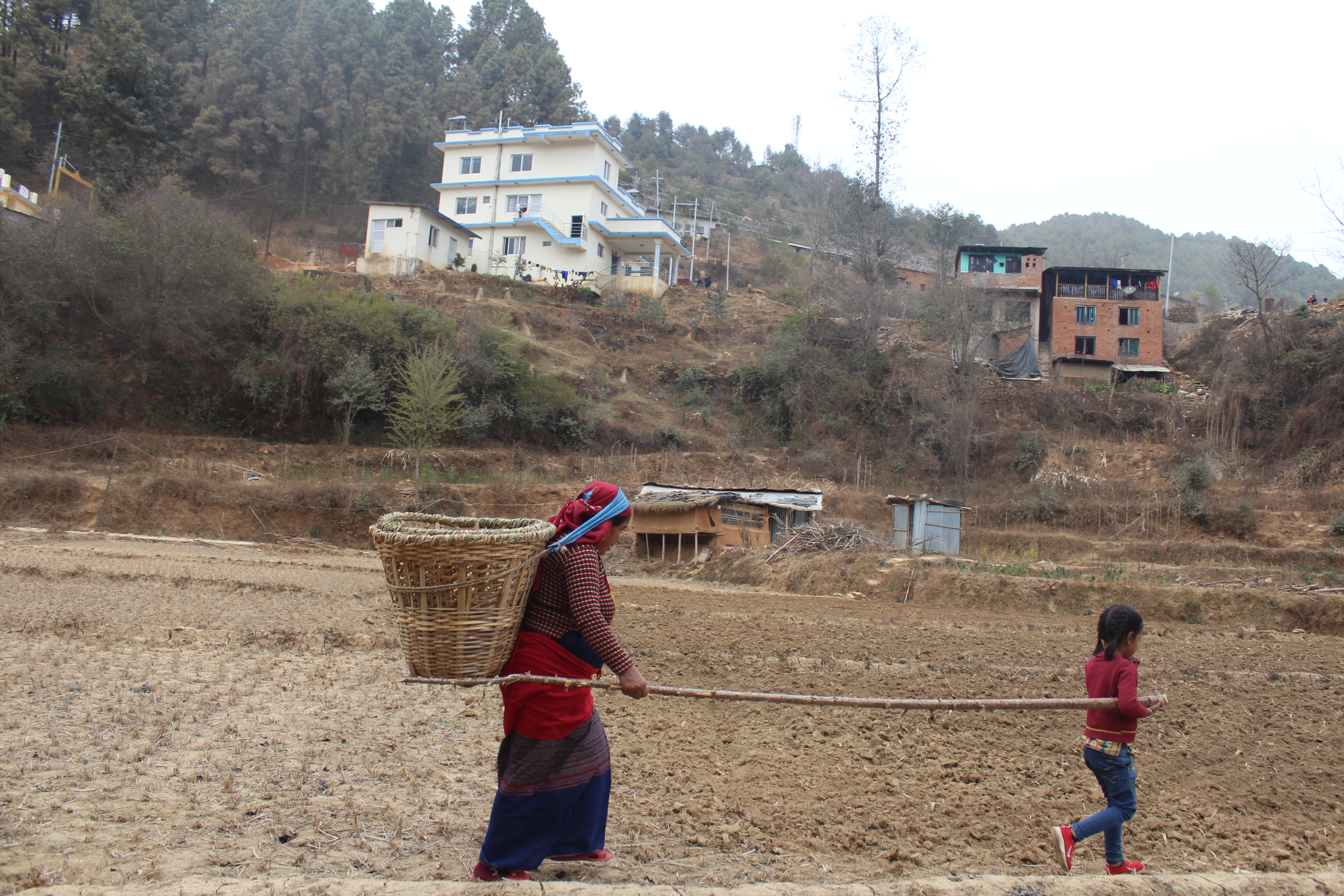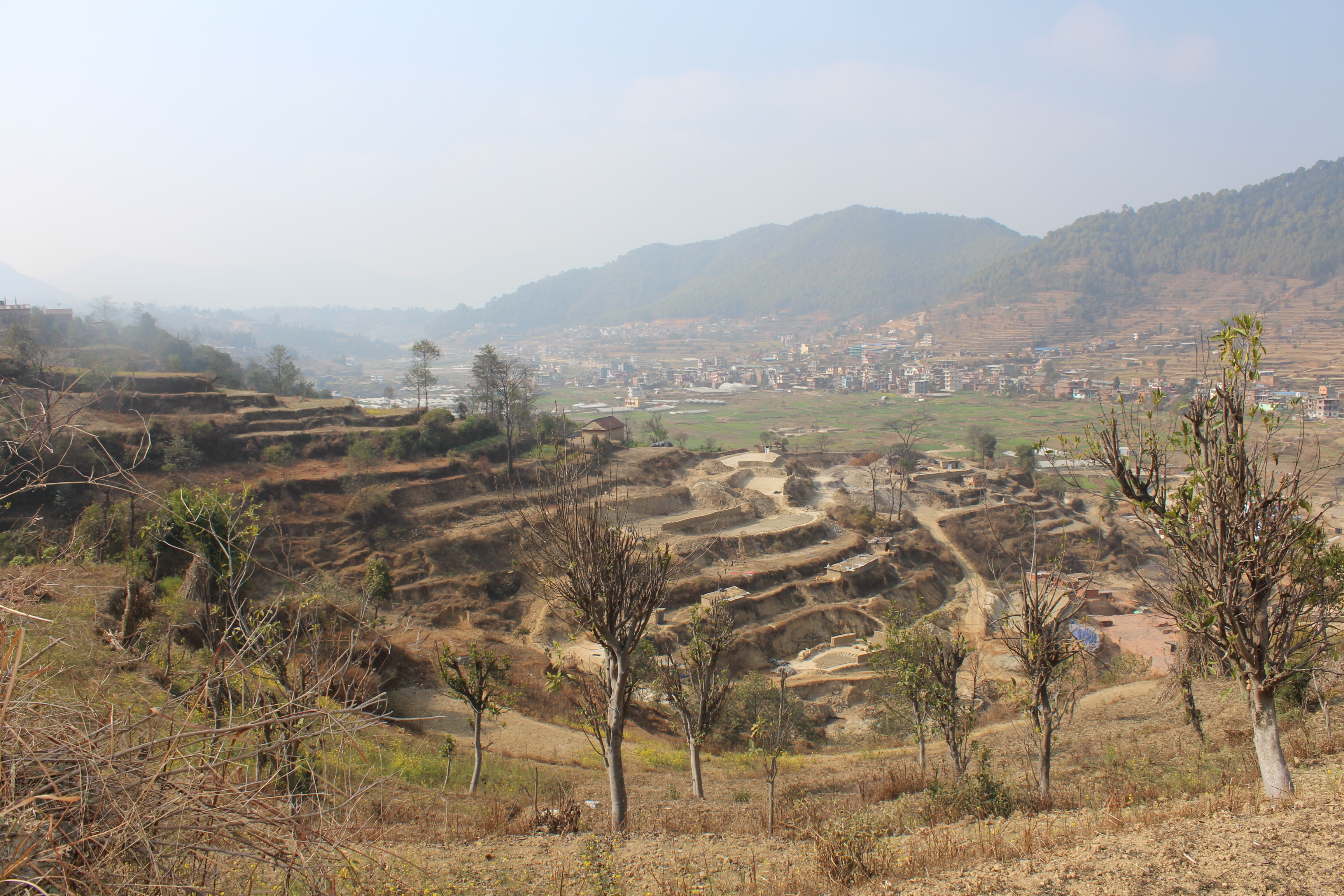 Photo Credit  : Sugya Bhandari 

At 60, Sunmaya Khing looks much older than her age. It is an early winter morning in LeLe, south of Kathmandu, and she is busy scouting the rugged terrain looking for logs of timber. With three children and five grandchildren, Khing thought she had seen it all, but life was nothing compared to what she has experienced in recent times.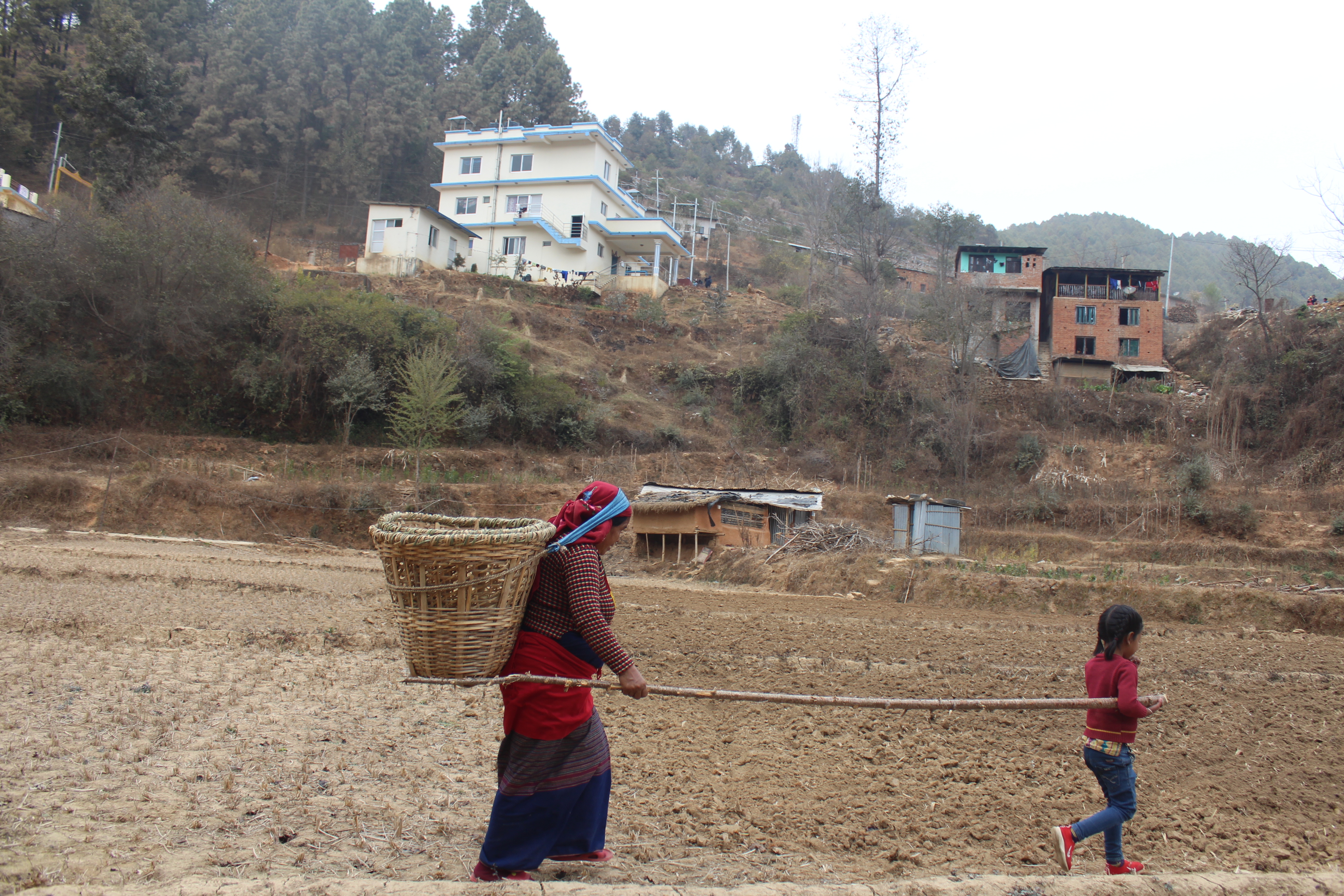 Khing's family had worked on their farmland in Dahachoki, about five kilometres further south, for generations. Gradually, they began to face many challenges like new crop diseases, excessive or no regular rainfall, unpredictable changes in temperature and regular occurrence of landslides.

They were forced to move to Lele a month ago after a massive landslide destroyed everything they had. "We suffered from landslides every year in Dahachoki where we used to live," Khing said. But last time, "not only our farm,but(also) our house was swept away," she said.

The timber she is collecting along with four others is for building a shed for the 10 buffaloes she plans to raise for her family's livelihood as they start over in a new place.

She has leased 2 Ropanis and 5 anna of land in Lele, despite uncertainties of how she is going to pay back Rs. 50,000 every year. She has to take up the risk. But she is equally worried about the possibility of nature's wrath, as the changing climate and erratic weather patterns might affect her work.

Khing is just one of the thousands of women farmers in Nepal who do all the hard work in the field, farming or raising livestock, mainly to support their husbands, as the majority of the men migrate abroad for work.In the case of Khing, she is taking all family reasonability because her husband has speech impediment. Her elder son is having busy life as a driver whereas; her younger son's contribution in farm is not significant.

Radhika Diyali, another woman farmer in Makwanpur, shares that Bagmati River sweeps away land in her village every year. Thus, she says, "We decided to move to Lele." Her husband went to Dubai to work. "I frequently visit Makwanpur hoping to get income from agriculture but it has only increased my workload," she said."I don't think I'll get the expected produce now."

As the 4th most vulnerable country in the world to climate change, Nepal faces major challenges to deal with the erratic weather. Suman Bisht, Climate and Gender Specialist at the International Canter for Integrated Mountain Development (ICIMOD), says that increasing climate variability and related disasters coupled with limited investment in mountain agriculture and rural development have resulted in low productivity and lack of off-farm employment options, pushing (mainly) men into seeking alternative livelihoods in urban areas or other countries.

"Women in many areas have been compelled to take on tasks formerly done by men, especially in land preparation, harvest and post-harvest operations, and the marketing of produce, placing a higher work burden on them," Bisht said, adding that increasing feminization of mountain agriculture has emerged as one of the most pressing issues for Nepal in recent decades.

According to a Food and Agriculture Organisation (FAO) gender-based assessment of Nepal's agriculture sector in 2019, the working conditions of these women is perilous as most of them are subsistence farmers.

"Rural women are constrained by their weak decision-making and bargaining power, triple-work burden (productive, reproductive and community work), limited knowledge about market demand and supply, as well as restricted opportunities for setting-up micro-enterprises and agriculture businesses," the report said.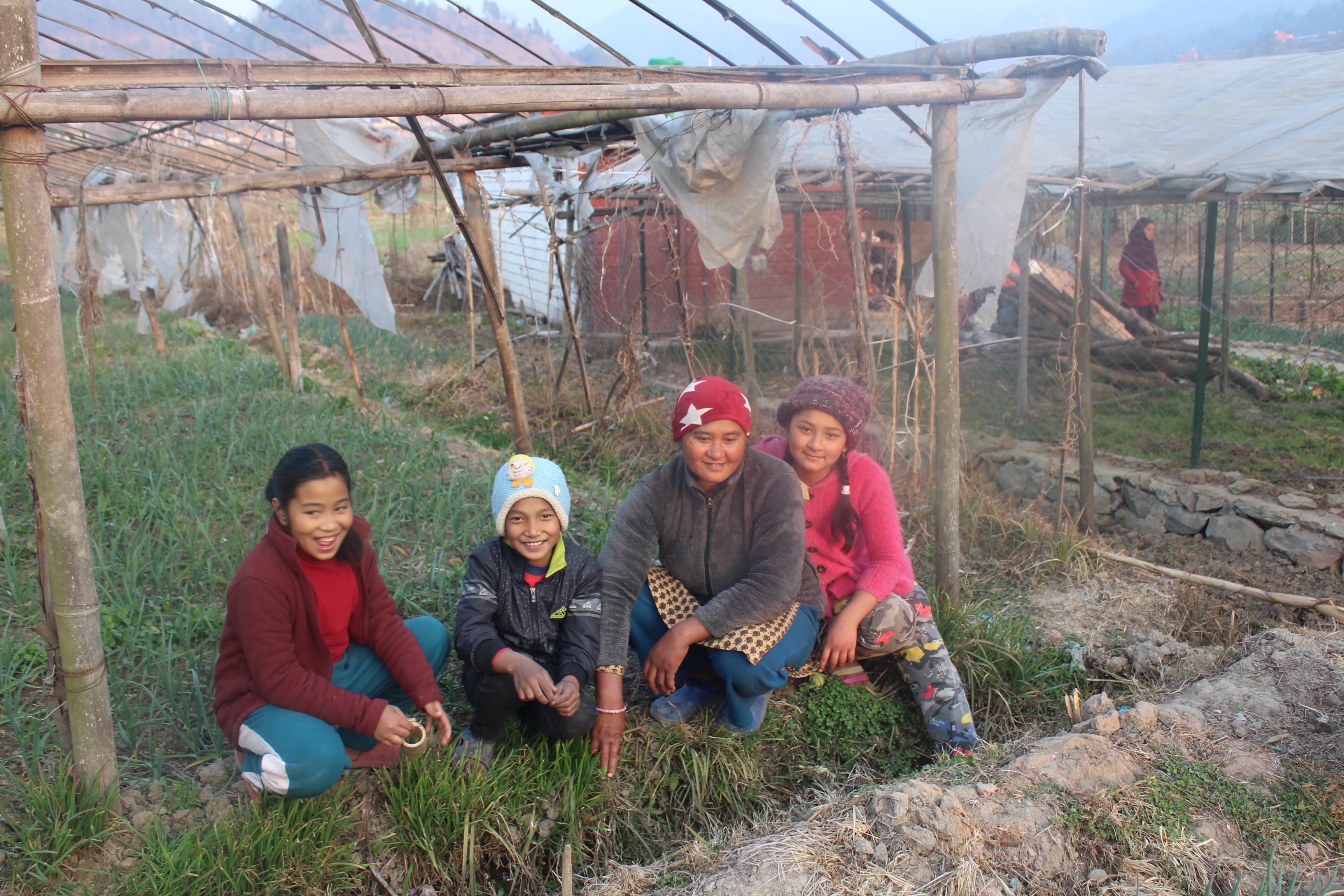 For example, Ghandevi Maharjhan had no trouble supporting her husband in their farm, but when he died, she found herself struggling."It is so hard to do farming because I cannot read, write and calculate," she said.

Shreeram Ghimire, spokesman at the Ministry of Agriculture and Livestock Development, said that 70 to 75 percent farmers are women, as per agriculture statistics of the Nepal government. "There is no official data on the number of illiterate women in the agricultural sector, but it has been observed that most of the women in the agro sector are uneducated," he said.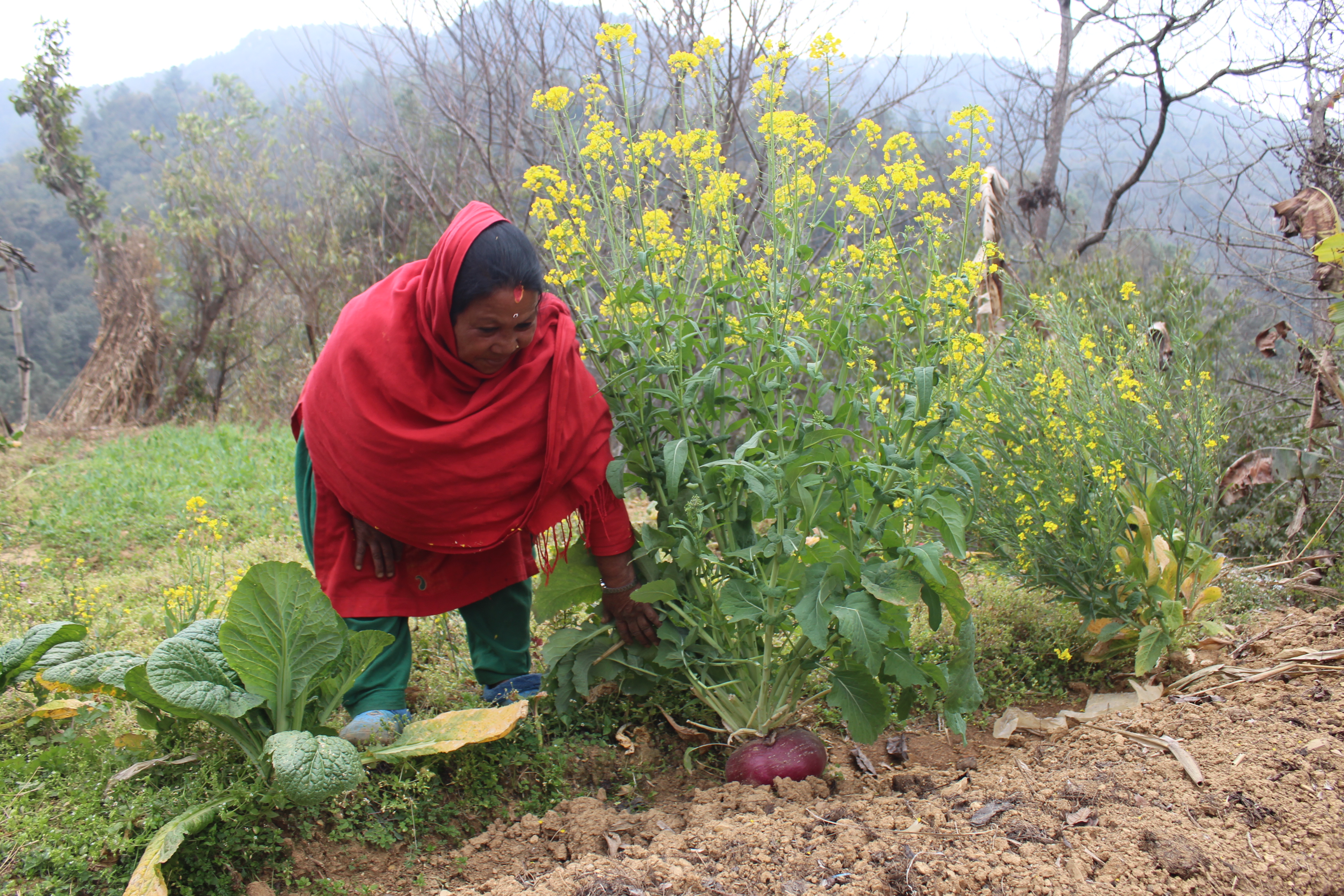 "Therefore," said Ghimire, "we have given priority to female farmers while carrying out capacity enhancement training and programs."There is a mandatory provision of having 40 percent women in such training programs, he said.

Despite many such programs, women farmers continue to face challenges. Shanta Silwal, 66, is an active farmer. She had been President of KagashowariJagaranMahilaSamuha, a local women farmers group for three consecutive terms and is now serving as an adviser. She has witnessed the bigger picture of women's struggle in the agricultural sector.

"Women face gender discrimination in workplace as well as in the market and have to manage extra chores during harvesting time," she said. "If the village doesn't have a local collection counter, women have to wake up at midnight to take their produce to the market."

The struggle of women, however, doesn't end there. The selling price of their produce is much less than what they are paid. She said that the income is not enough to sustain them, despite so much hard work.

Gender inequality is an additional challenge these women farmers face. Most of the women who work on the basis of daily wages are paid half the wages compared to their male counterparts. "Though we don't feel good to get 500 rupees compared to men who receive 1,000 rupees for the same work,we have to accept that men contribute more as they are physically stronger," feel the women farmers.

Chandrika Chaudhary works relentlessly on her family farm from the dawn to dusk since her marriage, as her husband,who works in the army, is deployed in Dhangadhi. However she has no visibility of the family's income and expenses; but she does not feel left out. "I feel good about supporting my family," she said. "My in-laws look after the finances," she said. "I don't have any idea."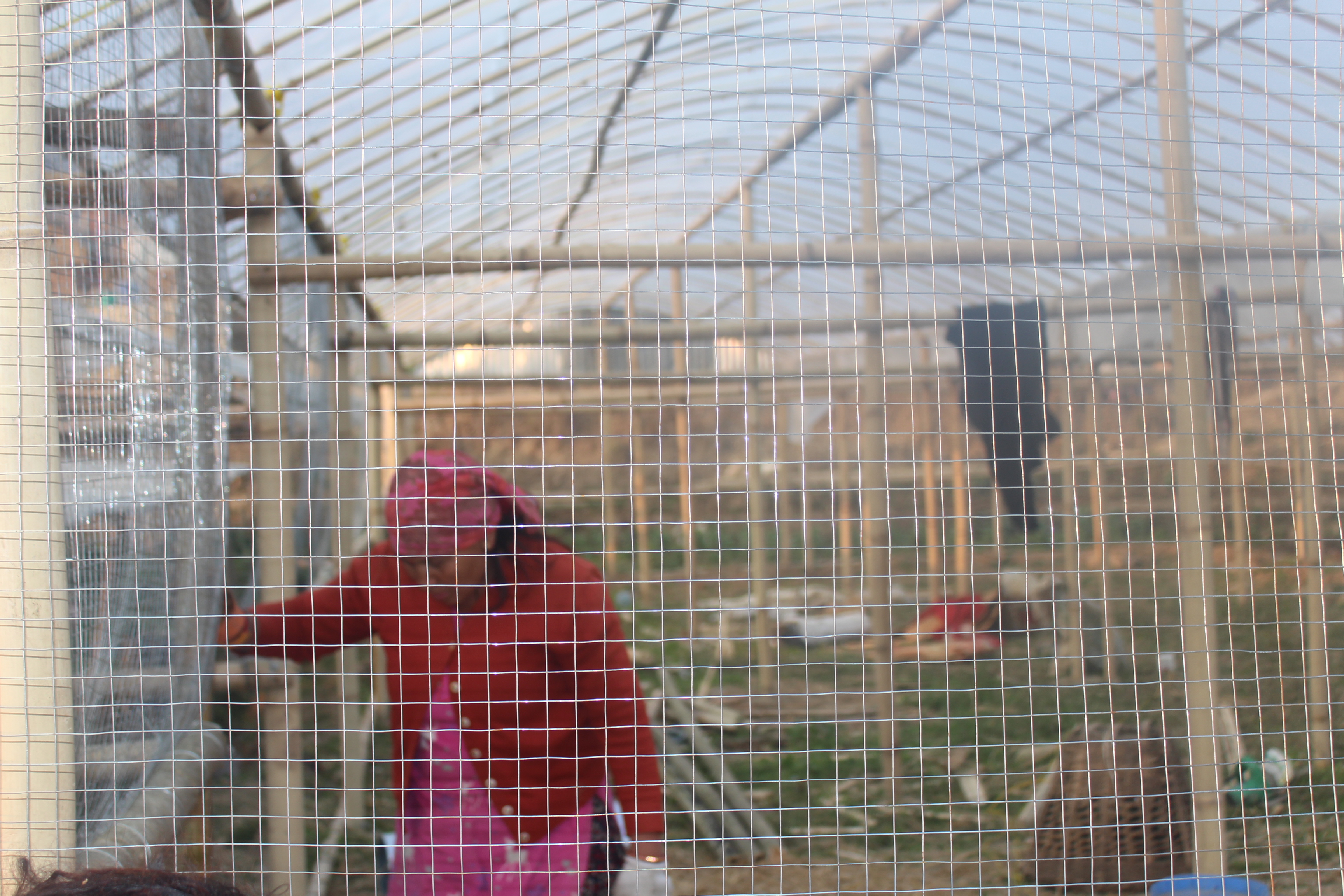 This shows how female farmers are too dependent on their male counterparts. Take for example another woman farmer Radha Shrestha. "When the vendors see me alone in the farm, they bargain a lot to lower the prices and try to cheat in calculation," she said. "So, I call my husband or father-in-law or any another male family member to help me calculate the prices."

These are the reasons why these women farmers are now gathering together under the agro groups. Farmer Maya Silwal says usually the women farmers have no time as they are busy all the time doing domestic chores and farming. It is good to be engaged in agro groups as we can learn and share knowledge related to agriculture," she said.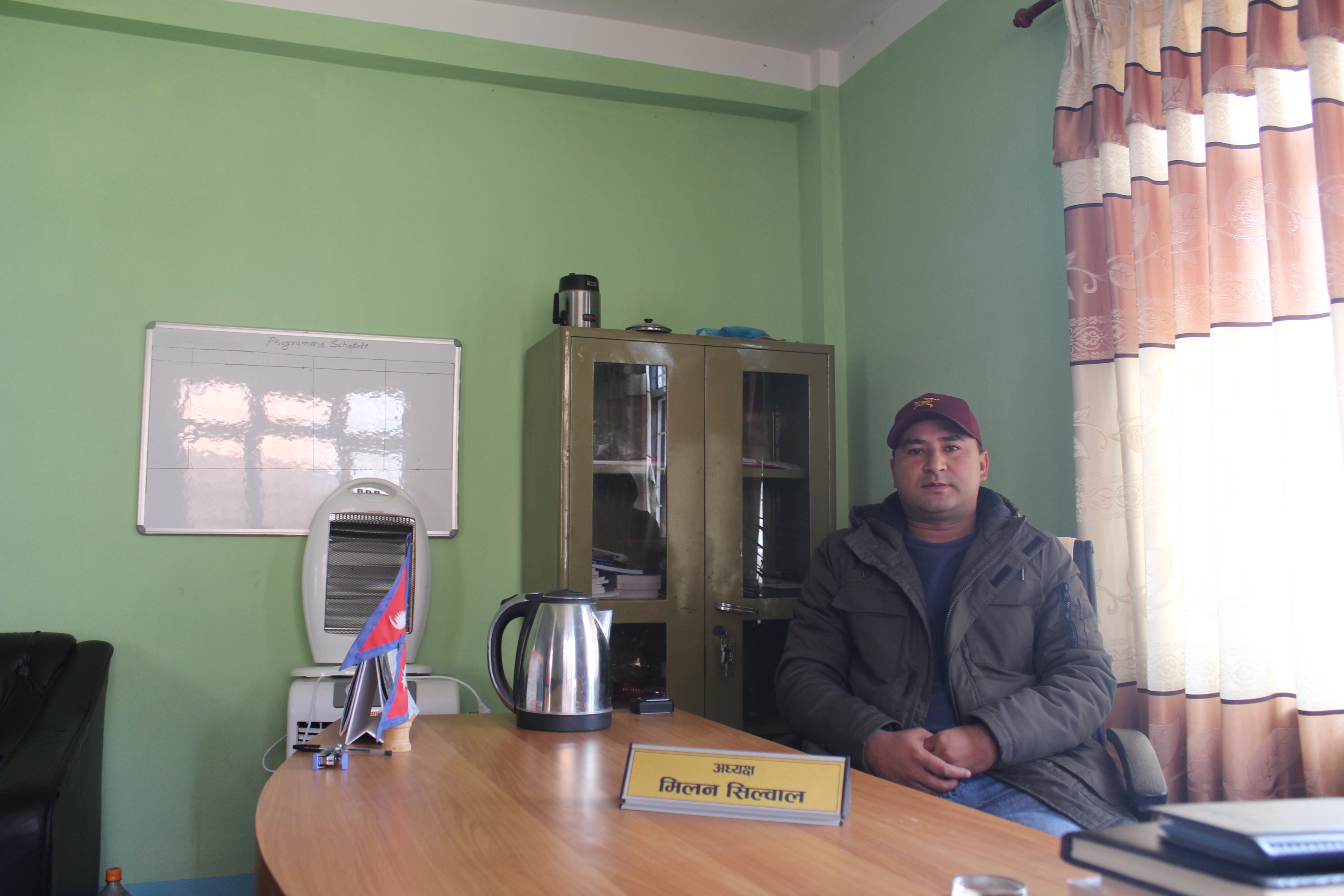 There are 25 agricultural groups registered in Godhwari Municipality now. Milan Silwal, President of Ward 5, said that though the executive power at the local level has been widened by the current government, they are not able to utilize the resources and invest as required. "The budget allocated for the ward offices is not sufficient to engage in enhancing the capacity of female farmers," he said. .

Even the National budget allocation for agricultural sector is meager compared to millions of farmers involved in the sector. The Finance Ministry has allocated Rs 41.40 billion in agriculture in the current fiscal year, which is only 2.81 percent of the total budget.

The government has a policy of modernizing the agro sector. However, the bitter reality is that Nepal's agriculture heavily depends on monsoon rains, as very less land has access to regular irrigation facility.

Dr.Pradyumna Raj Pandey, Senior Agricultural Economist, Ministry of Agriculture and Livestock Development, said that 50 percent depends on monsoon but only 25 percent on irrigation and 25% has facility of seasonal irrigation. On the other hand, agricultural lands are being turned to residential areas and deforestation has become rampant. This has depleted the underground water level that has affected the agricultural production.

"Men are migrating from native places and most of the women who are responsible to run their farms are not friendly with technology," said Dr. Pandey. "Inability to use new technology has made life difficult for women farmers and also impacted the overall production despite their hard work in the field."

A Gender and Social Inclusion report released by the Asian Development Bank in 2020 has said that only 19% of women have some form of legal ownership rights over land. This is a big hurdle in the empowerment of women farmers. As climate change exacerbates the working conditions of women farmers, the need of the hour is to ensure that they are included in the dissemination of climate-related knowledge and techniques and also in the development of adaptation strategies.

"Climate information and services provisions have helped people, community, and farmers to better manage risk and contributed to decision-making, adapt and support the most of favourable climatic conditions while protecting their livelihoods from extreme events," said ICIMOD's Bisht. "Thus, provisioning of climate services in tailored way to community becomes an important tool to deal with such kind of uncertainties."

This story was written & produced as part of a media skills development programme delivered by Thomson Reuters Foundation. The content is the sole responsibility of the author and the publisher.