Only small portion of tigers in the population are killing livestock
A+
A-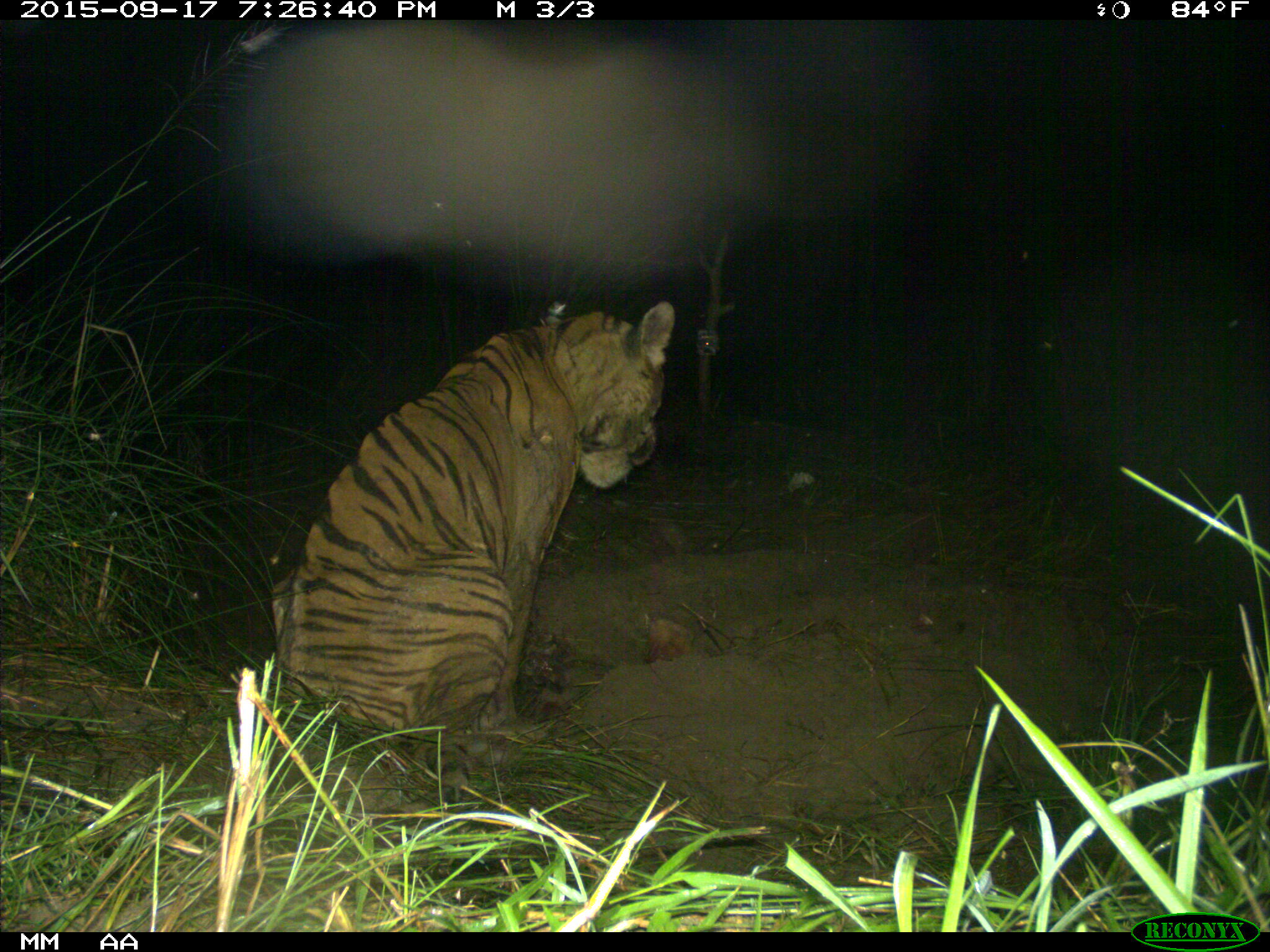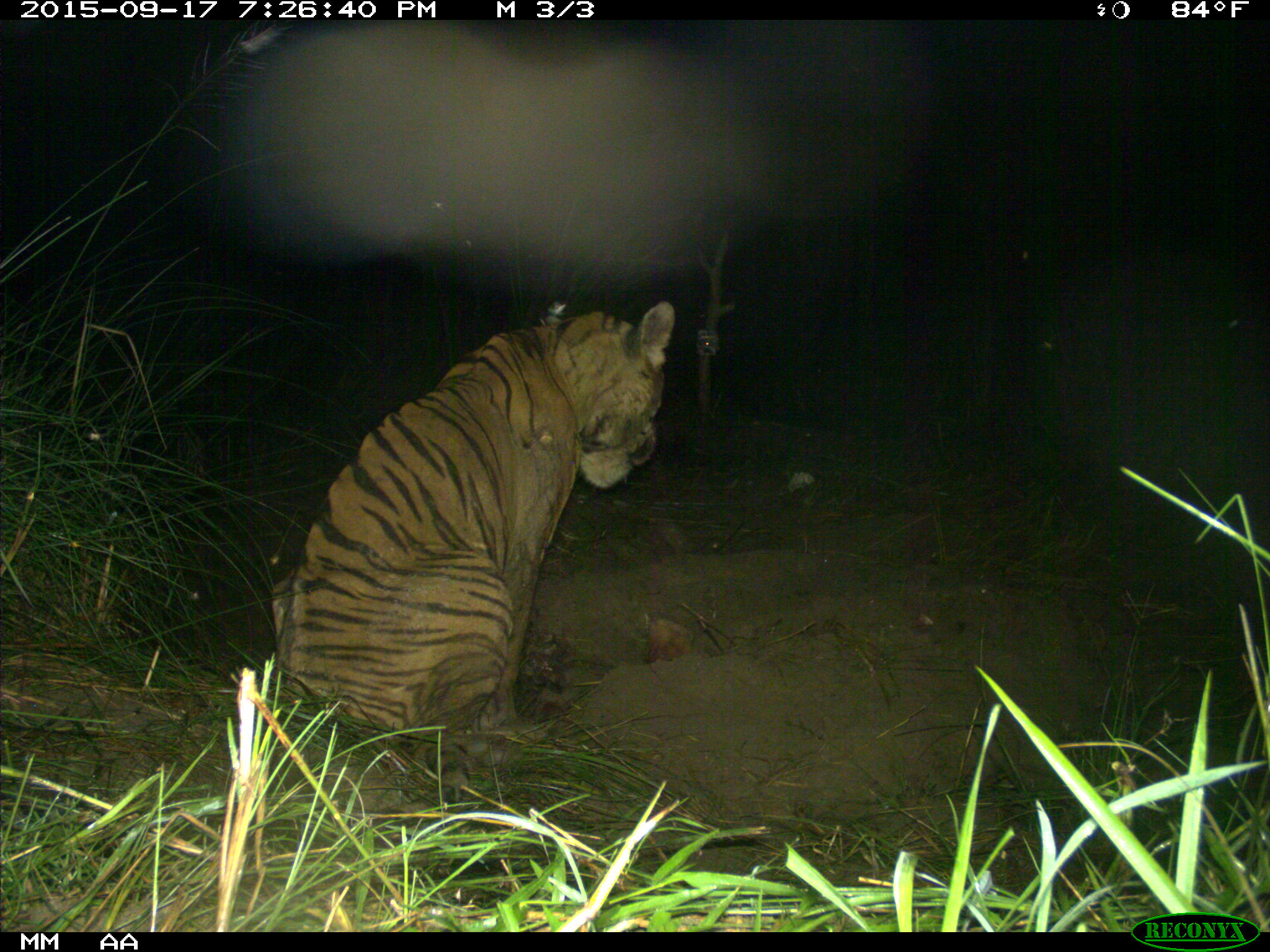 A recent study about conflict-causing tigers in Nepal's Chitwan National Park found only small portion of tigers in the population are killing livestock or humans. The study was published in 'Global Ecology and Conservation' Journal. Study was led by Mr. Babu Ram Lamichhane, Research Officer of National Trust for Nature Conservation who is also a PhD student at Leiden and Antwerp University.
Most of the tigers in the population live in forests avoiding humans and without causing harms. Lead author Mr. Lamichhane said, "We found old tigers pushed out of their territories (area exclusively dominated by a tiger) or sub-adults dispersing from their mother are more likely to be involved in conflict. "
The study also found that most of the problem tigers have physical injury or they are in poor health which cannot hunt wild prey. Timely detection and decisive management of such tigers with the involvement of local communities can reduce the human and livestock loss, the study concluded.
The article can be found in this link  http://www.sciencedirect.com/science/article/pii/S2351989417300604