Nepal Investment Bank Limited Launches NIBL Mastercard
A+
A-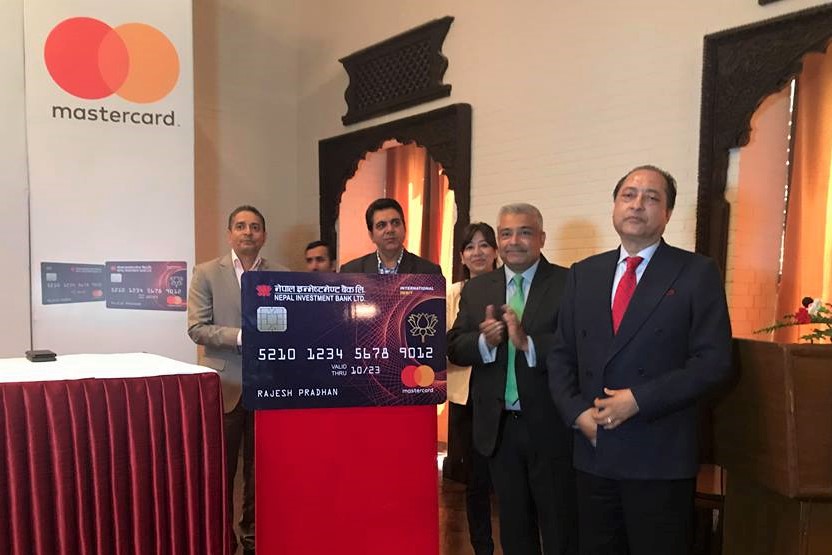 Nepal Investment Bank Ltd. (NIBL), in partnership with Mastercard, has introduced NIBL Mastercard Standard domestic and international debit cards. Launched on the auspicious occasion of Bada Dashain and Tihar, these debit cards provide seamless, safe and secure domestic and international digital payment solutions for the bank's customers.
As a part of the launch offer, NIBL customers will receive a waiver of issuance fee as well as attractive cash backs for the first three months*.
Talking about the launch, Prithivi B. Pande, Chairman, Nepal Investment Bank Limited said, "With a customer base of over 900,000, NIBL is among the top three banks in the country in payments space. We are excited to announce our partnership with Mastercard as it will allow NIBL to provide domestic and international debit payment solutions to our customers, along with attractive offers and discounts. We look forward to working with all our network banks for a successful venture with Mastercard in Nepal."
Vikas Varma, senior vice president, Account Management, South Asia, Mastercard, said "Nepal has witnessed a robust growth in electronic payments in the last few years. Mastercard's partnership with NIBL to launch a bouquet of payment solutions will play an important role in further accelerating digital payments in the region."
* Terms and conditions applied
About Nepal Investment Bank Limited
NIBL has above 900,000 customer base catered from its 77 branches, 8 extension counters across the country. NIBL has 105 ATMs and 2,657 Point of Sale terminals. NIBL recently received "Nepal's Best Bank" award from Euromoney Awards for Excellence -2018. It is the only bank in the country to have received the "Bank of the Year Award" five times from Financial Times Group's The Banker, a UK based Bank magazine and has received a credit rating [ICRANP-IR] A+ from ICRA Nepal (International Credit Rating Agency- Nepal).
About Mastercard
Mastercard (NYSE: MA), www.mastercard.com, is a technology company in the global payments industry. Our global payments processing network connects consumers, financial institutions, merchants, governments and businesses in more than 210 countries and territories. Mastercard products and solutions make everyday commerce activities – such as shopping, traveling, running a business and managing finances – easier, more secure and more efficient for everyone. Follow us on Twitter @ MastercardAP, join the discussion on the Beyond the Transaction Blog and subscribe for the latest news on the Engagement Bureau.