"UAE prioritizes solar energy in climate action; Minister Al Mazrouei highlights global projects at ISA conference."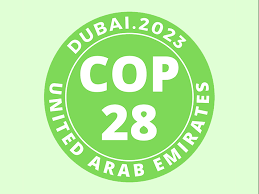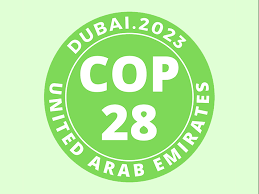 Solar energy is integral element of UAE's climate response, says Minister
Solar energy plays a vital role in the UAE's climate strategy, with the country hosting three of the world's largest solar power plants and more projects planned. UAE's Minister of Energy and Infrastructure, Suhail Al Mazrouei, emphasized the significance of renewables, particularly solar, in combating climate change during the ISA Regional Committee meeting. The UAE's solar power stations, including the Noor Abu Dhabi, Shams, and Al Maktoum Solar Parks, showcase their commitment to clean energy. Al Mazrouei highlighted the UAE's Energy Strategy 2050 and National Hydrogen Strategy, aiming to achieve net-zero commitments. As COP28's host, the UAE aims to triple renewable energy capacity and double hydrogen production by 2030. The meeting aimed to advance solar energy deployment in line with the COP28 Presidency's vision.

COP28: UAE's advanced tech, space sectors collaborate for climate action
UAE government entities in advanced technology and space sectors are teaming up to enhance climate action coordination ahead of COP28. The Ministry of Industry and Advanced Technology (MoIAT), UAE Space Agency (UAESA), and COP28's Office of the UAE Special Envoy for Climate Change will collaborate to engage local and global technology and space sectors in climate efforts. They aim to promote technological innovations at COP28's Technology and Innovation Hub to address climate change and advance sustainable development. This partnership aims to accelerate progress towards climate goals and solidify the UAE's role as a hub for innovation in climate technologies.

Six major UAE banks dedicate Dh190 billion in green financing
Six major UAE banks have committed over Dh190 billion ($51.8 billion) in green financing for renewable energy, waste-to-energy, and green technology projects by the end of 2022. This initiative aligns with UAE's strategy to reduce emissions, achieve climate neutrality by 2050, and fulfill UN Sustainable Development Goals. The banks include FAB, ADCB, Emirates NBD, Dubai Islamic Bank, Mashreq Bank, and Abu Dhabi Islamic Bank. This effort supports the UAE's transition to a sustainable economy and contributes to net zero emissions goals. The UBF, in collaboration with the Central Bank of the UAE, is actively involved in driving sustainable banking principles and practices.