Showcasing Biodiversity Conservation Impact Takes Time
A+
A-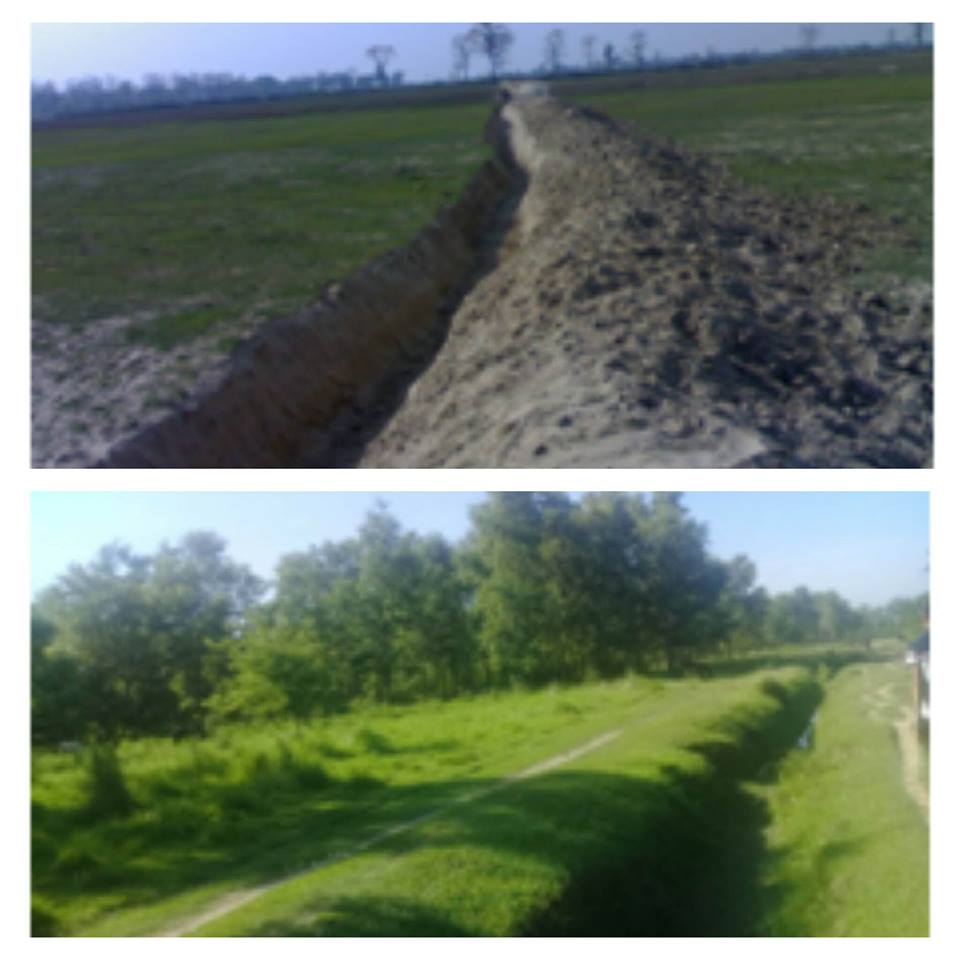 With the community consultations at household level and several rounds of mass meetings, some 180 families of the local communities of Kailali, Phulbari, Lalitpur, were convinced to plant various tree species in two third of the 30 hectare degraded open grazing land in July 2008.
The land was being grazed by some 2,000 unproductive cattle every day. On their own initiation, the local community encircled the planted land by two-kilometre trench. They also appointed a forest guard to safeguard the plantation. In total, the plantation works coasted NRs. 3, 75,750, of which 40,000 tree saplings of eight different plant species, like eucalyptus, bauhinia, bombax, bamboo equivalent of Rs. 1,16,000 was supported by Western Terai Landscape Complex Project (WTLCP), a joint initiative of Ministry of Forest and Environment, UNDP/GEF, WWF, SNV, LiBIRD and Bio-varsity International. Luckily, the devastating flood of September 2008 did not disappoint the committed local communities, though it uprooted some 20% of the total seedlings.

The grazing area-converted-into forest land is registered in name of Sundar Shakti Community Forest in 2017. The community timber requirements mainly during wedding and religious events for firewood can be fulfilled from the forests now. The forest has been evolved as a natural embankment that has been a hope of the local communities to safeguard their villages from flood during rainy season. Lal Bahadur Rokaya, a forest user group member recalled that if the forests were not there, the river could have washed away huge property including crop land and houses of the nearby communities. The WTLCP was for eight years and closed in 2013.
Almost all the forest users, mainly women are benefitted from the forests, said Bashudev Chaudhari, a local inhabitant. According to him, earlier women had to spend whole day for herding grazing cattle. They did not have adequate time to care their school going children. Now almost 80% household have biogas plants. Grazing animals are decreased by almost 60%. Many of them have adopted improved stall-feeding livestock breed and started planting fodder grasses at their home yard. Now the problem is presence of wild animals in the jungle, said Mr. Rudra Khanal, Ex-Secretary of Kailali Range Post Level FECOFUN. The forest refuges wild animals mainly leopard, rabbit, deer, and many bird species. Six months back a leopard entered their village and killed three goats, said local.
While interacting with local communities on 28th June 2018, it was disclosed that effective community mobilisation at the initial time, convincing on higher benefits of alternative land-use and investment of local people mainly mind and labour were the key success factors. Community ownership and collective decision together with benefits at household level were other factors for achieving the remarkable success. It can be learned from the successful community managed forests that the riverbank public land can be utilised productively if local communities are given entire management responsibilities and realising impact of the plantation work takes at least a decade.