Forest Minister Urged to find Climate Change Solution
A+
A-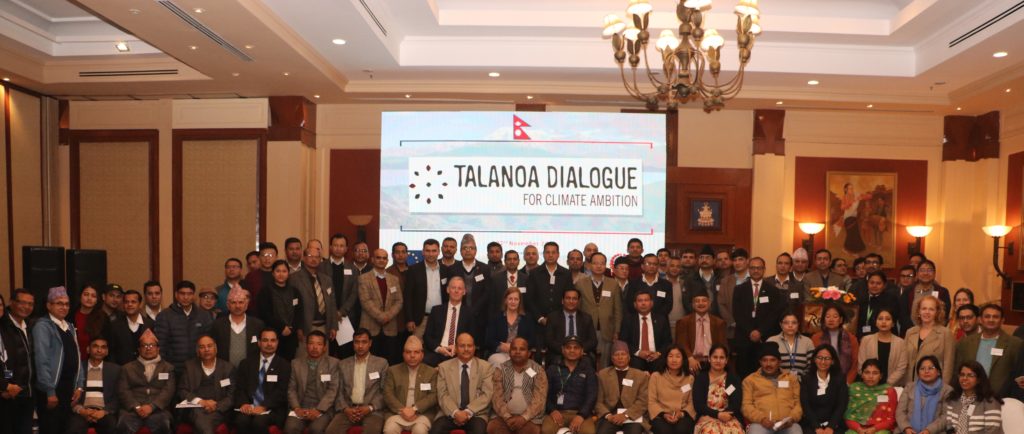 Forest Minister Shakti Bahadur Basnet urged to search climate change solution. Shakti Bahadur speaking in the Talanoa Dialogue, an event which was organized by the Ministry of Forest and Environment collaborating with European Union shared that, 'Nepal is most vulnerable country in the world for climate threat so it is right time to search the solution.'
Shakti Bahadur also shared that in the context of Nepal, Climate Change research should be carried out.
"We in Nepal are more keen to discuss about climate change since we are having to bear the negative impacts although our contributions to the overall carbon emissions globally is very low," Minister Basnet said.
European Union Ambassador to Nepal H.E. Veronica Cody said that the the outcomes of dialogue event will be helpful for the Government of Nepal to take forward at the UNFCCC conference, contributing to the assessment of collective progress and securing a meaningful outcome at the COP 24 in Katowice, Poland this December.
She said that the EU is working at home and abroad to counteract the effects of climate change.
Vice President of the European Investment Bank (EIB), Andrew McDowell said that the EIB provided nearly EUR 20 billion for climate related investment worldwide last year. He also underlined that in Asia climate related activities is the key priority for the EIB and they look forward to further strengthening the successful energy partnership with Nepal to support investment in other climate related sectors. The EIB Vice President said: "Te EIBs visit this week seeks to enhance our engagement in Nepal as the world's largest financier for climate related investment".
Bridging for sustainability to reach and build the strong evidence-based foundation, this event was facilitative, constructive, and solutions-oriented with the storytelling by the climate change interdisciplinary. Meanwhile the event manifested those ideas, skills, and experiences mostly focusing on three approaches to construct goals for common good: Where are we? Where do we want to go? How do we get there?
Climate Change division focal person Dr. Maheshwar Dhakal says that, Climate change is cross-cultural issues, voice of it should come from different sector like Health, private sectors, community forest, Foreign and Finance Ministry as well.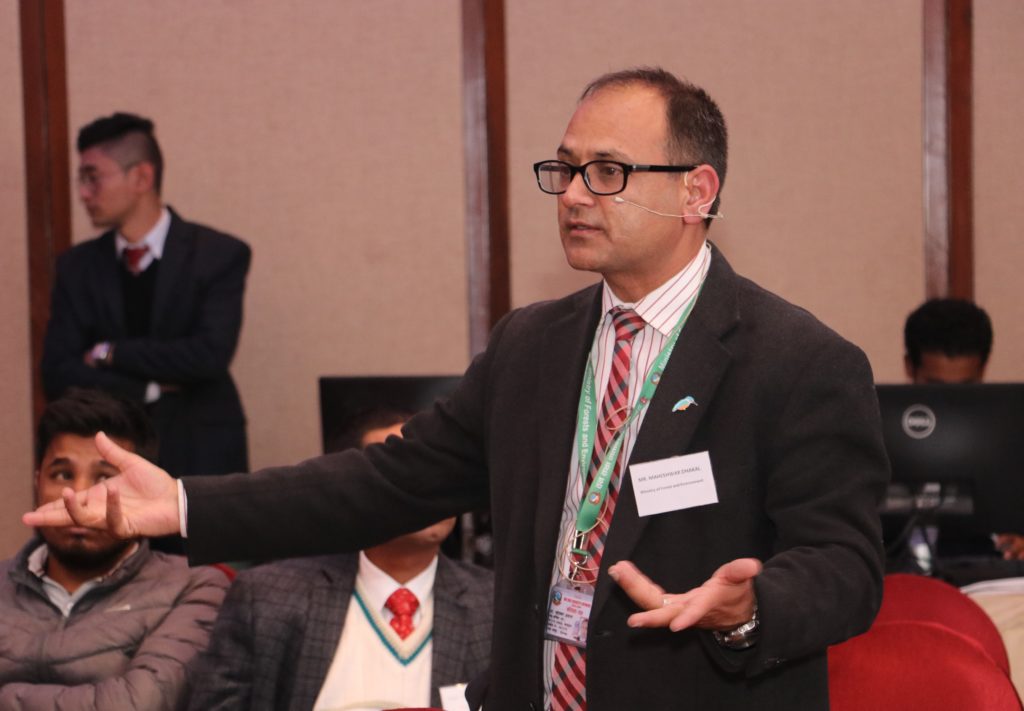 At last Dr. Maheshwar Dhakal summarize the main points from the participants such as priority should be given to the adaption action, climate change policy to implement, agenda of local government and local communities, how can we get climate change domestic agenda.
Furthermore, enabling national and local capacity to mobilizing climate financing and technology promotion, moving forward energy efficiency system and development activities and cooperation and collaborating among stakeholders were the vision of Nepal for the climate change adaption.
The event focused mainly on inclusive in-depth consideration of 'Climate Change' to achieve the long-term goal by peaking mainly to cut down emissions for sustainability. With rapid emissions reductions, the goal of the Talonoa dialogue is to reach a balance between net emissions and removals after mid-century, which is required to achieve the long-term temperature goal of limiting warming to well below 2°C, pursing efforts to limit warming to 1.5°C. The Talanoa Dialogue would then feed into a global increase in climate action in 2020 by informing the next set of national climate action plans (Nationally Determined Contributions-NDCs) that will be brought forward by Parties in 2020.
The Talanoa Dialogue, launched at the start of 2018, represents the international community's first attempt to take stock of progress under the Paris Agreement. Recognizing that current efforts are not sufficient to limit global warming and protect our communities from the devastating impacts of climate change, the Dialogue was established to identify how countries can step up and enhance action.