11 point Deceleration of Youths in Climate Change
A+
A-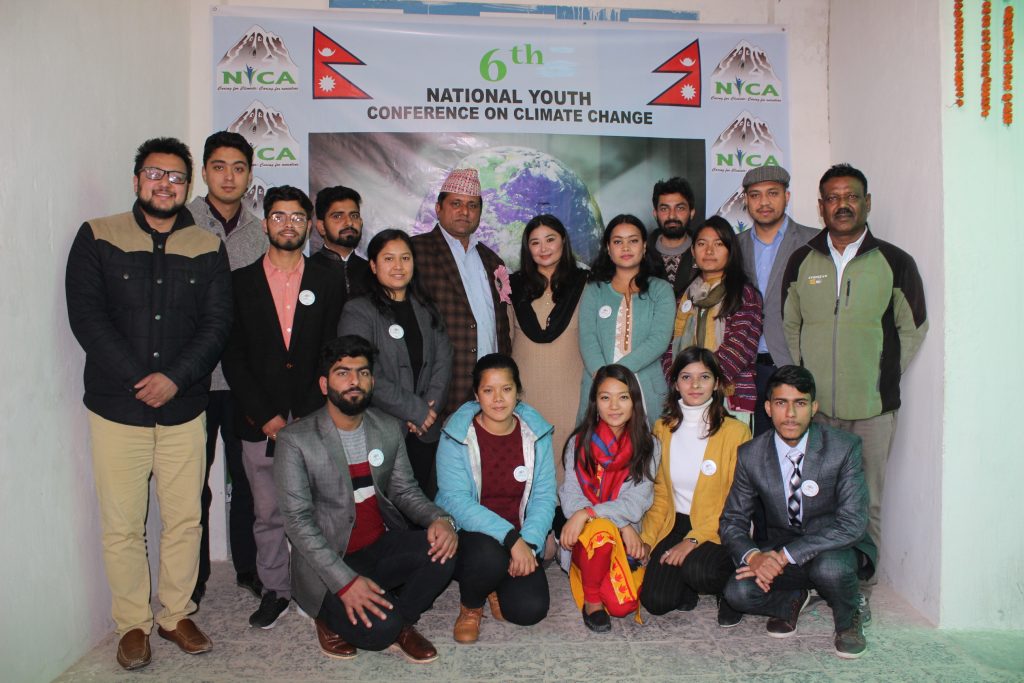 The sixth National Youth Conference on Climate Change, jointly organized by Nepalese Youth for Climate Action (NYCA) has come to an end with 11-point youth declaration.
90 Nepalese Youths Participating in three days' 6th National Youth Conference on Climate Change organized by NYCA at Biratnagar from 27th-29th December 2018 .
The objective of the conference is also to create vibration about the Adaptation and mitigation measures among youth from different parts of the country. The conference was organized by Nepalese Youth for Climate Action-NYCA with the support of UNDP Nepal , Clean Energy Nepal and CARE Nepal.
58 different districts representing all Provinces of the Federal Democratic Republic of Nepal urge the government of Nepal to implement our common demand. 11 point Biratnagar Declaration was main outcome of the Sixth National Youth Conference on Climate Change.
11 point Deceleration of Youths in Climate Change are mention as below:
1) We urge government to strictly enforce the Article number 30 of 2072 Constitution of Nepal i.e. "Every person shall have the rights to live in clean and healthy environment".
2) We urge all tiers of government to include youths in decision making processes of climate change. Youths should be member of government in all conferences related to climate change.
3) Engagement of youths should be mandatory in all the plans and programs for resilient future. In addition, we demand to have meaningful engagement and participation of youths in budgetary process of all the Government.
4) Government should ensure significant engagement of youths in achieving the targets of Sustainable Development Goals (SDGs) and Paris Agreement as well as other Environment related treaties.
5) We urge dedicated fund for research grants to be set up by government to engage young researcher in the field of climate change.
6) Youths demand proper transparency in disbursement of 80% budget that is supposed to reach at the local level as guided by climate change policy of Nepal, 2011.
7) Deteriorating air quality is leading to pre-mature death. Thereby, we demand government to address air quality issues by installing air quality monitoring station in all municipalities.
8) Government shall ban the use of plastics below 20 micron in Kathmandu valley and other major cities of Nepal.
9) We demand Government of Nepal not to accept climate change funds in the form of loan.
10) We urge Government of Nepal to encourage true solutions to climate change and promote people led indigenous knowledge based grass root solutions.
11) We urge Government of Nepal to engage youths in ongoing amendment of Climate change policy 2011.