Let's play Eco- Friendly Holi
A+
A-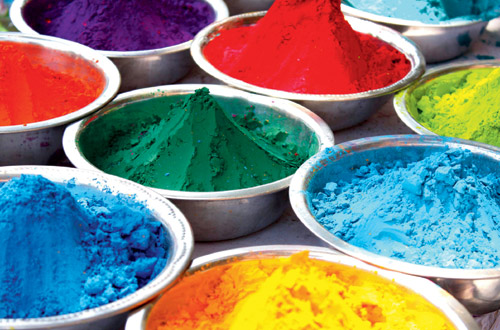 Happy Holi to everyone! Today is one of the famous festivals of Nepal. It is a festivals of color. It is widely celebrated in Nepal and India by playing with a color.
It is the festivals with a beautiful blend of vibrant colors and the great indulgence of celebration that add life to the day of fiesta .
Researchers warn that Holi can be hazard to environment. They substantiate their claim with studies that show colors have an adverse impact on the water and soil which also prove to be threat to human wealth.
Follow the below 6 ways to celebrate Holi in an Eco-Friendly:
Play holi with natural colours
Playing holi with natural colours is the best way to celebrate this colourful festival. Make your own natural colours by simply using turmeric, chandan & henna and making their different combinations with your imaginations. Such colours are harmless and can easily be washed off.
Avoid the use of balloons & plastic bags
Holi is the festival to spread happiness. But the use of plastic bags and balloons can cause injury or can damage some external organs as well as the environment. So, from this year let us all avoid the use of plastic bags & balloons and stop others to do so for playing a safe & joyous holi.
Celebrate it in a dry way
Using pichkaris will create unnecessary garbage, waste a lot of water and pollute the environment. Therefore, celebrate a dry holi to avoid such unnecessary and damaging consequences to save our precious environment.
Celebrate this colourful festival with flowers
Playing holi with flowers is the most adorable way to celebrate this festival. Dress up like Radha – Krishna and use flower petals to play an eco-friendly holi. Buoyant your celebrations with songs and dance cheerfully on the beats. But do not dump the used flowers in water, just throw them in dustbin.
Burn environmental-friendly waste for holi bonfire
Follow your tradition in an eco-friendly way. Use the scraps like waste boxes, cow-dung, coconut waste, etc. instead of wood for holi bonfire. This will save precious trees from getting cut for it to take care of our environment.
Avoid the use of irrelevant colours
It is always better to celebrate all the festivals including holi in a safe way. Using inappropriate colours like oil paints, petrol, mud or other such chemical products can severely damage your health and also harm the nature.