Nine bird species vanish from Kathmandu Valley
A+
A-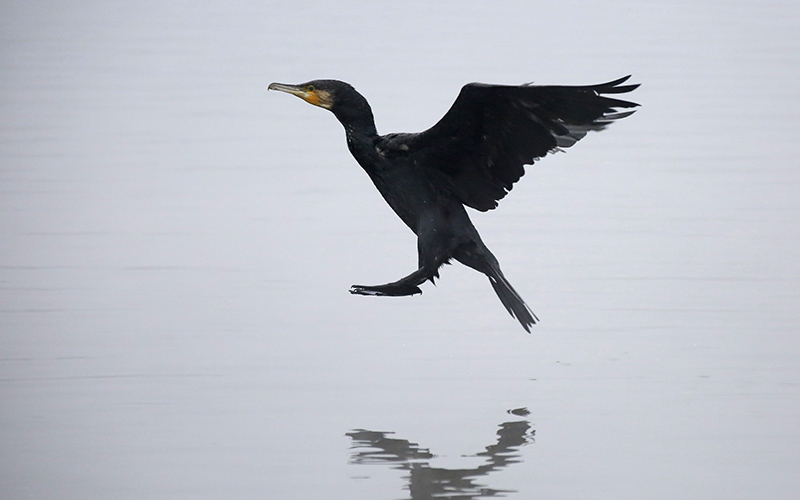 With rapid urbanization, Kathmandu Valley has witnessed the extinction of nine bird species that were common in Valley earlier. Ornithologists have blamed urbanization for the loss of wetlands, cultivation fields and forests inside Kathmandu Valley.
According to data, nine bird species have been completely wiped out from the Valley so far.
Researcher and Ornithologist Hem Sagar Baral said chukar partridge, watercock, demoiselle crane, pheasant-tailed jacana, greater painted-snipe, ibisbill, Indian thick knee, small pratincole and yellow-wattled lapwine have completely disappeared from the Valley.
"Chukar partridge was a common resident species in and around Kathmandu Valley till the 1950s, but hunting and habitat loss pushed it to extinction and now chukar partridge is no more. It had become extinct around 50 years ago." Baral said. He said, with urbanisation people begun to construct buildings on cultivated lands.
"Now, cultivation fields, wetlands and forests, among other suitable bird habitats have been replaced by a concrete jungle so the habitat of birds has disappeared from Kathmandu Valley." He further added.
According to the ornithologist, beside chukar partridge, the watercock has not been recorded for the last 30 years in the Valley. It was a summertime visitor species which was recorded for the last time in 1987. It was still breeding then. Hunting and habitat loss, have however, taken a toll of this species.
Similarly, the passage migratory bird demoiselle crane has also not been recorded in Kathmandu since 30 years. The summer visitor pheasant-tailed jacana has also not been recorded since the last 57 years. Then there is the greater painted-snipe, which disappeared 20 years ago. The inhabitant of hilly areas and rivers and small Island-based ibisbill has not been recorded since the last 40 years in Kathmandu. The ibisbill used to be a common sight in the Bagmati and Manohara rivers .
The remaining three disappeared species are the Indian thick knee, a Tarai based migratory bird, which regularly visited Kathmandu Valley, but has not been recorded in the Valley since the last 67 years. Similarly, the small pratincole has not been recorded since the last 200 years and the lowland habitat-based yellow-wattled lapwine was wiped out from Kathmandu Valley 50 years ago. It was last time recorded in 1949.
Besides Kathmandu Valley, five migratory bird species that used to be common in Nepal about a decade-and-a-half ago have now stopped appearing in the country. They are baer's pochard, Eurasian curlew, Eurasian spoonbill, pallas's fish eagle and the Caspian tern. They have not been seen in Nepal since 2000.
The Eurasian curlew was the most common migratory species in Nepal. A flock of 750 birds was recorded in Koshi in 1980. The Eurasian spoonbill used to come to Nepal in a flock of up to 288 in 1979 in Koshitappu. Likewise, the previously resident species Pallas's fish eagle has now become a migratory species in Shukla Phanta and it has started disappearing from around 1990. The Caspian tern was common until 1989, but became an extremely irregular visitor after the 90's until it stopped visiting. Two resident species of Nepal — the black-necked stork and the black bellied tern — have now become visitor birds.
The Himalayan Times