Nepali rhino rescued from India
A+
A-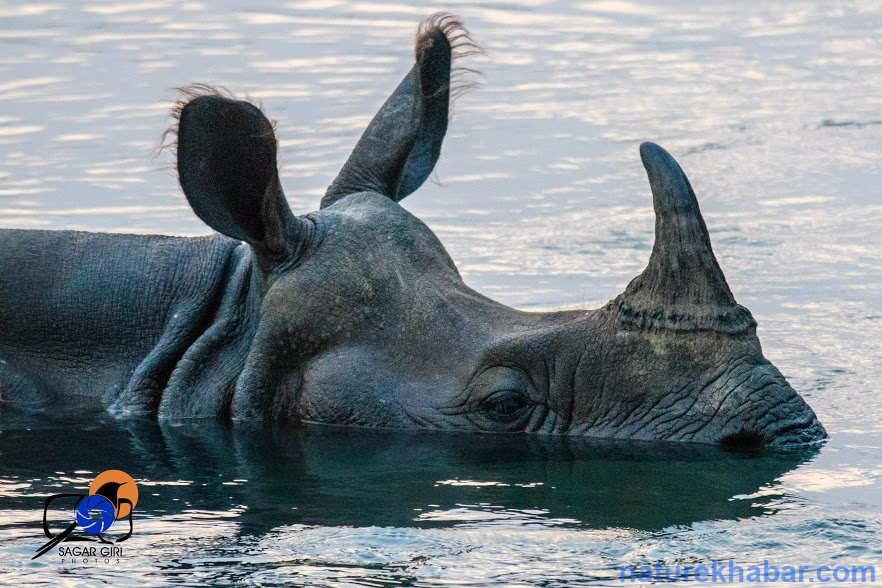 One-horned rhino, which was swept away by a swollen river to India, has been rescued. According to Chitwan National (CNP), female rhino of estimated two and a half years of age was rescued on Thursday and brought home to CNP on a truck. A CNP team led by Aryal reached Bagaha to rescue the rhino on Tuesday.
The rhino was swept away by the flood and had reached 42 km south at the Nepal-India boarder. It was found at Bagaha area of India and rescued with the support of information provided by the Indian officials. The rhino was found in midst of a sugarcane field in a village. One of the rhino was spotted in Bagaha, India and another in Balmiki Nagar. Another missing rhino has been spotted at the Buffer zone forest in India.
CNP authorities have started rescuing one-horned rhinos that were swept away by the Rapti river flood recently. One of the five rhinos swept away by the flood was found dead in Gandak Canal while three others have been located in Nawalparasi and along the Indian border. Six deer were also killed near CNP in the floods.