WWF and The Coca-Cola Foundation to protect water resources and livelihood
A+
A-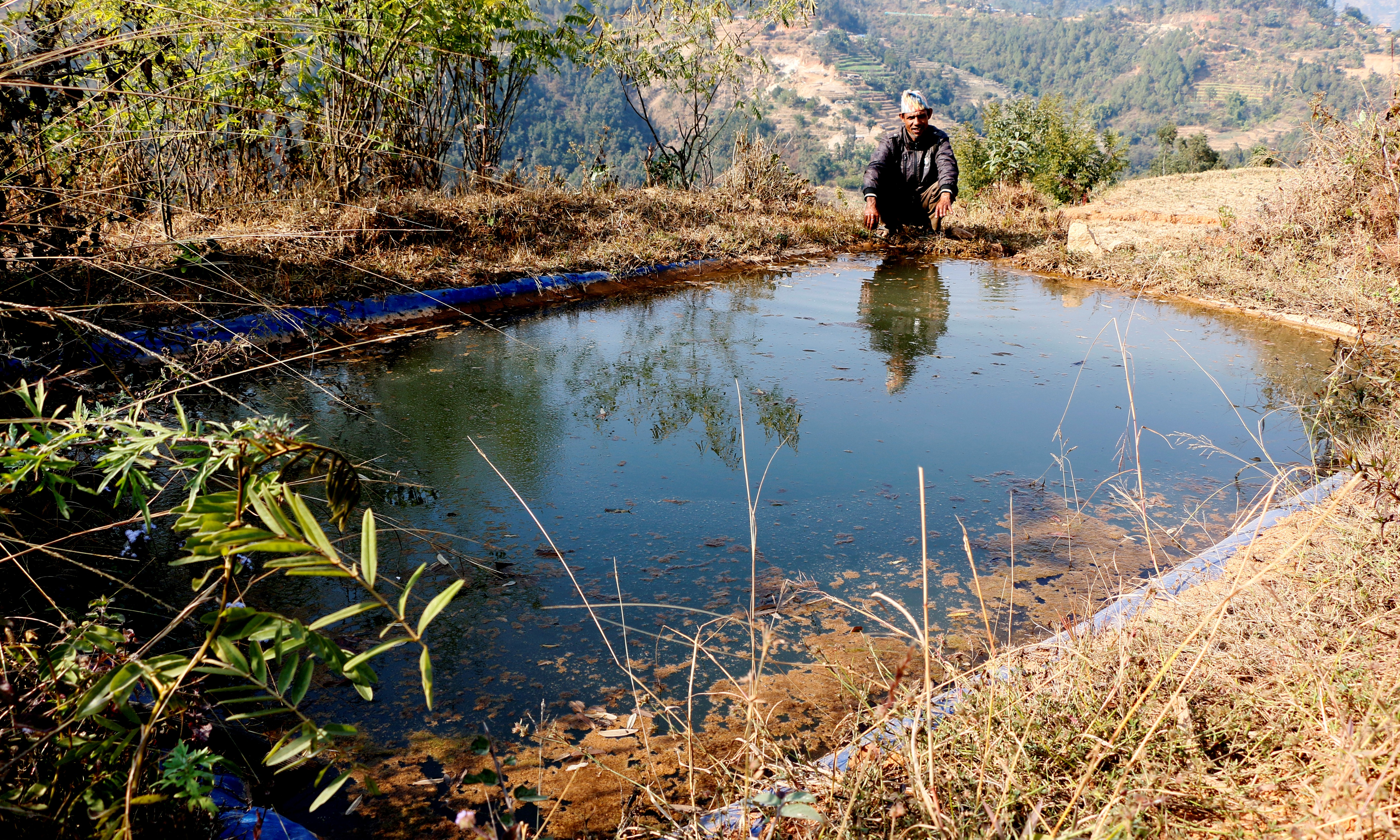 WWF and The Coca-Cola Foundation have joined hands to promote sustainable use of water, enhance livelihoods of local communities and conserve freshwater ecosystem in Nepal.
The two-year project starting August 2017 is based in Indrawati sub-basin in Nepal's mid hills and Barandhavar corridor in Chitwan in the Terai Arc Landscape.
Under the Indrawati sub-basin, the project will be implemented in Dhand Khola and Cha Khola catchments. Housing vital ecosystems of forests and freshwater, the two catchments are affected by growing urbanization, land use and land cover change and reduced water availability. These problems have been further exacerbated by climate change making the entire catchments vulnerable.
Through an integrated water resource management approach, the project will work with local communities to promote wise use and management of water for household and agriculture use while replenishing ground water. This will be done through interventions such as spring source conservation and conservation ponds.
Likewise, in Barandhavar corridor, the project will work on restoring and maintaining the ecological integrity of the Beeshazari and Associate Lakes by engaging local communities in conservation.
The lake system was designated as Ramsar site in 2003; yet, the wetland is being affected by several threats such as pollution, invasive species, human pressure on wetland resources, and unsustainable source of water to the wetland. The project will implement interventions to reduce these threats and conduct a water quality assessment of the lake system to yield positive impacts on ecosystem services and economic benefits for local people from ecotourism.
"WWF Nepal has more than a decade of on-the-ground experience working in freshwater issues and integrated water resource management," stated Rajesh Sada, Freshwater lead of WWF Nepal. "The project will leverage on this experience coupled with WWF Nepal's partnership with the Government of Nepal, local communities and other stakeholders."
This year, WWF and The Coca-Cola Company are celebrating ten years of partnership to help improve the health of the world's river basins. The collaboration has had a tremendous impact on the protection, management and restoration of 2.2 million hectares of watershed and wetlands.
"Partnerships are critical in addressing natural resource challenges that impact fresh water in Nepal and around the world," said Helen Smith Price, President, The Coca-Cola Foundation.  "Together with WWF and the local communities, we support community collaborations that address these challenges at the local level.  Working with local governments and other community partners, we are able to apply and replicate our learnings in other locations across the country."
"Water is at the heart of our business and we respect it as one of the most important shared resources in our community," said Mr. Puneet Varshney, Managing Director of the local Coca-Cola bottler, Bottlers Nepal Limited. "Our partnership with WWF Nepal brings WWF and Coca-Cola's 10-year record of successful watershed protection and management to our local community."
Prior to this project, WWF Nepal and The Coca-Cola Company worked together in integrated river basin management/integrated water resource management in the Indrawati sub-basin in 2013 together benefiting over 5,000 local people.