Tiger counting will begin from Nov 30
A+
A-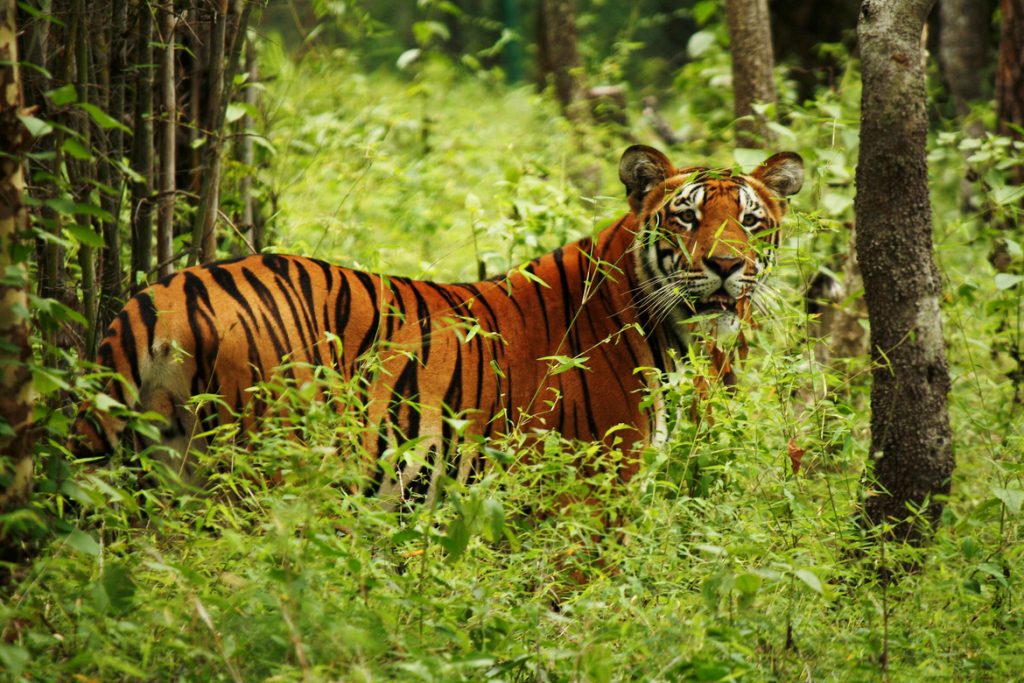 Government has decided to count the number of tiger beginning from November 30. Due to upcoming federal parliament and provincial assemblies' election it was delayed by two weeks, according to Man Bahadur Khadka, Director General of the Department of National Parks and wildlife conservation.
Tiger counting begins from the Parsa and Chitwan National Park which will be followed by Banke and Bardiya and Sukhalapatha National Park.
2 thousand camera are brought from the Austria , Switzerland ,Germany and France for the tiger count .Some Nepali cameras will also be using for the tiger counting. While tiger counting, one group will be monitoring 25 camera in a day.
The Transboundary meeting of Nepal and India that held in September has decided to submit combine report of tiger counting by July 2018.
In Nepal, tigers are found in Parsa National Park ,Chitwan National park , Bardiya National Park , Banke National park and Sukhapatha National park .
As per the last tiger census in Nepal in 2013, as many as 198 Royal Bengal Tigers were found in Nepal and Chitwan National Park alone housed 120 of them.