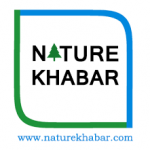 About Us
The Nature Media network (NMN) has launched Nature Khabar (Nature News) in an attempt to capture the Nepal's rapidly changing scientific, environmental and economic scenario as also Nepal's urgent efforts to embrace globalization. Nature Khabar is a one-stop digital site for information on Nepalese green sectors with science. The Portal, serving the green community of the world's beautiful country and the region. It provides information on environment, climate change, agriculture, tourism, development and science along with jobs, events, the best research and wide taste of nature news from Nepal.
Through in-depth features and commentaries, leading members of the environmental community, scientists and journalists reflect on contemporary issues affecting Nepali environment. Following the growth, a group of professional journalists initiated this News Portal www.naturekhabar.com on February, 20, 2016. About a dozen journalists, with the experience in the nature reporting, have been working. Therefore, the news portal has been growing too fast compared to others. One of the major strength of this news portal is that it is operated by highly professional journalists with excellent educational background. Because of the strong academic foundation Nature Khabar has declared to follow all the principles and ethics of journalism along with social media.
We are running Nature TV and planning to lunch Nature Radio soon. The members of team Nature Khabar have wide range of experiences in Nepali journalism including television, radio newspaper and of course the online. Their experiences in audio, video print and new media have conversed Nature Khabar as a strong outlet of multimedia journalism.