NTNC initiates new high altitude tiger conservation project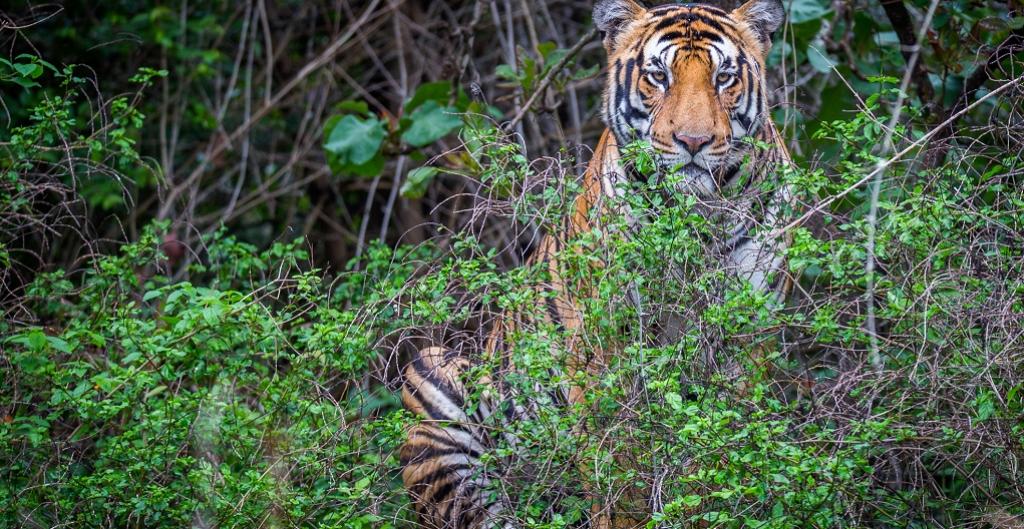 Kathmandu - April 2020, a camera trap survey conducted in the Mahabharat hills of Dadeldhura district recorded presence of the endangered Royal Bengal tiger (Panthera tigris) at an elevation of 2,500 meters in the Bhageshwori corridor of Dadeldhura district. This was a surprising discovery since the area was at a higher-than-usual elevation, well outside the tiger's conventional habitat range. In Nepal, tigers are mostly concentrated inside the Terai Arc Landscape, which spans the low-lying protected areas from Parsa National Park in the country's east to Shuklaphanta National Park in the west. The discovery has important implications pointing to the need to understand tiger conservation strategies and responses taking into account (i) south-north vertical landscape (in terms of habitats and movement corridors), (ii) risks and opportunities to local communities, and (iii) stakeholder preparedness and prioritization in controlling human-carnivore conflict and poaching.

In Sudurpaschhim province, where records of high-altitude tigers have been made (second record made in Jogbuda valley during 2021/2022 national tiger survey), increasing tiger presence can be attributed to healthy habitat linkages between the Chure (Siwalik) hills and Mahabharat range. While this offers an exciting new frontier in tiger conservation, it comes with multiple challenges as local communities are likely to be impacted by the increase in wild predators. Already, the entire landscape faces challenges from human-wildlife conflict (HWC), poaching and illegal wildlife trade. These are only bound to intensify with the increase of tigers in the landscape.

In this context, NTNC has initiated the project "Strengthening tiger conservation initiatives in high altitude landscapes of western Nepal" that aims to ensure the current growth rate of tigers and co-predators by focusing on critical wildlife movement corridors and bottlenecks in high altitudes and developing community stewardship and sustainable livelihoods in high HWC-risk areas. This will be a first-of-a-kind intervention in the landscape that will undertake a systematic study of important habitats and corridors and formulate future conservation priorities and actions for tigers and co-predators. The project will pilot innovative HWC mitigation and livelihood measures in eight affected communities to build stewardship for conservation. It will also support to fill the capacity gap in wildlife rescue, response and rehabilitation of local stakeholders by setting-up a dedicated wildlife response unit and carnivore holding center.

The project covers five districts – Kanchanpur, Dadeldhura, Doti, Baitadi and Darchula, includes three protected areas (Shuklaphanta National Park, Khaptad National Park and Api Nampa Conservation Area) and will work in communities situated in the buffer zones and near community forests. As these communities are economically backward and affected by HWC, the project will make targeted interventions for improved livelihood alternatives necessary to reduce forest dependency and will promote HWC mitigation measures to protect crops and livestock. By the end of the project, about 350 households (~2300 people) are expected to have improved overall wellbeing from increase in household annual incomes, reduction in HWC and safety from wildlife attacks.

The project is supported by IUCN's Integrated Tiger Habitat Conservation Programme (ITHCP). ITHCP is an initiative implemented by the International Union for Conservation of Nature (IUCN) and funded by the German Cooperation via KfW Development Bank.

Total cost of the project is € 549,317 with two years duration.