'Priority on renewable energy' to prevent carbon emissions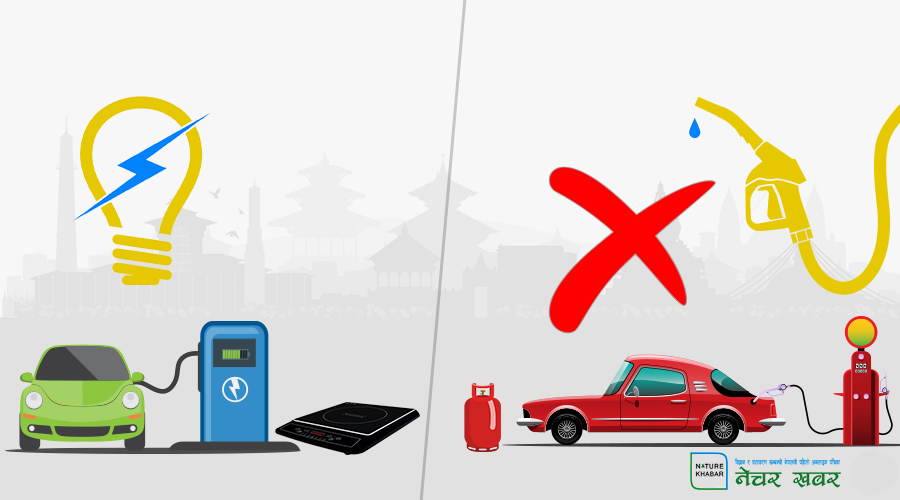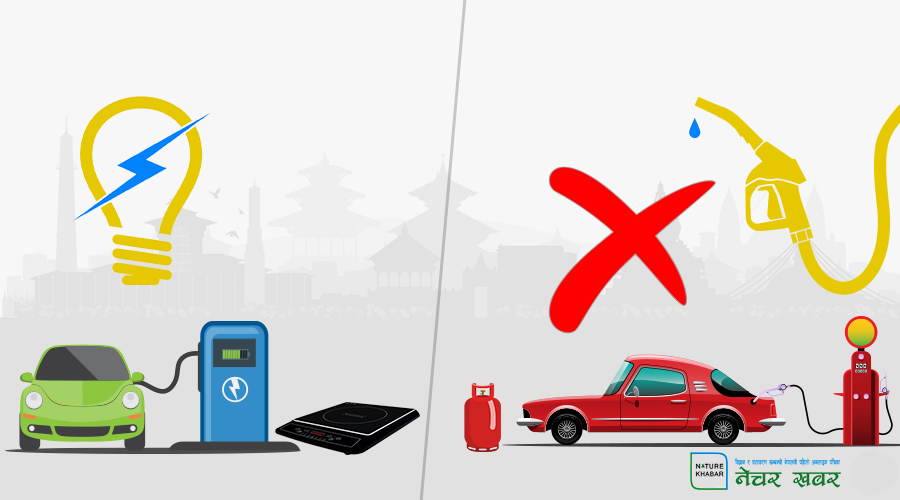 Kathmandu - Nepal has adopted a policy of focusing on clean and renewable energy to reach zero carbon emissions. For this, Nepal is preparing to promote electricity as a major source.

In the second National Determined Contribution (NDC), which has been prepared as an initiative for climate change response, it is mentioned that electricity will be considered as the main source of clean and renewable energy development as well as alternative renewable energy. "These include appropriate laws, policies and guidelines for a competitive energy market, expansion and upgrading of transmission and distribution systems, and promotion of electricity use in key sectors," the NDC said.

The action plan for the energy sector is focused on clean and renewable energy, especially to transform the energy system of the cooking and transportation sectors from fossil fuels to clean energy. In this area, the strengthening of the early warning system, the participation of local government, women, youth, marginalized groups, indigenous tribes and local communities in renewable energy development, the situation of energy demand and supply, the involvement of the private sector and energy testing are included.

In the action plan of household stoves and biogas sub-sector, Nepal plans to reduce household emissions by using more clean fuels and appliances such as electric stoves and biogas for cooking. These include promotion of clean electrical and cooking equipment, subsidy mechanism, time-based electricity consumption charges, after-sales services, vocational training on maintenance, access to finance, equipment upgrading standards and upgrading of domestic electrical capacity and wiring.

For the development and promotion of large biogas plants, commercial animal husbandry, waste collection and separation and awareness raising are also included in this sub-sector. The action plan of the transport sub-sector focuses on the conversion of public and private sector transport to zero emissions. Special programs such as promotion and operation of electric vehicles, implementation of electric bus rapid transit system (EBRT) and expansion of charging infrastructure and stations including rapid charging are included here.

Naresh Sharma, Nepal Contact Person of National Determined Contribution (NDC) and Deputy Secretary of the Ministry of Forests and Environment, which includes developing various policies, standards and test documents, capacity building, conducting research and marketing campaigns, and strengthening data and information management, is included in the action plan. Tells.

According to him, the electric railway master plan, Kathmandu electric metro, detailed project report of Kathmandu-Raxaul electric railway, detailed feasibility study of Kathmandu-Kerung electric railway, expediting the construction of east-west electric railway and construction of bicycle lanes and footpaths in metropolises are also included in the action plan. Development of necessary standards, design preparation and resource mobilization are also mentioned in the plan.