How is this global warming different to before ?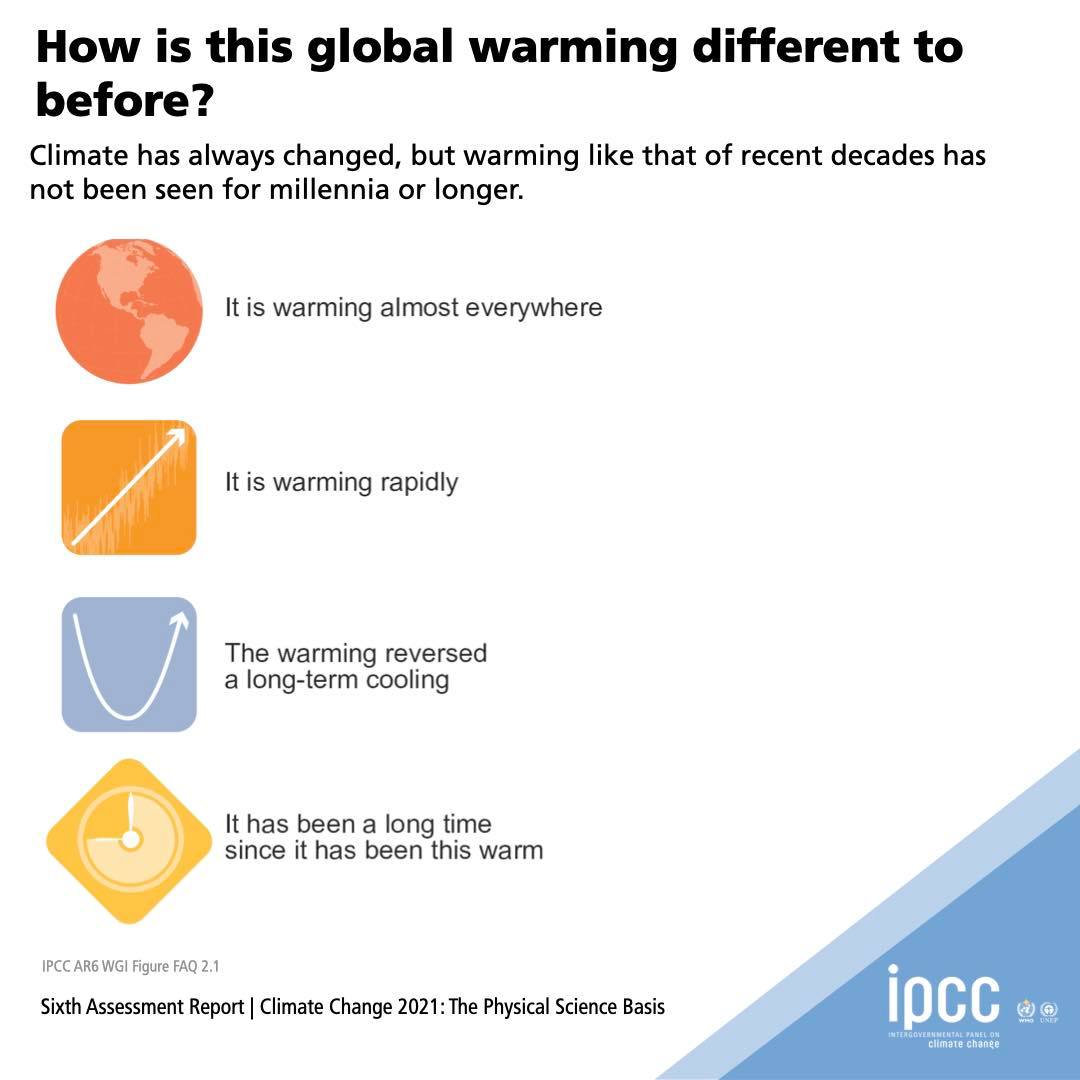 Kathmandu - The picture is clear. There is no place to hide from climate change. The world's latest, definitive report out today on the crisis says this is affecting every inhabited region across the globe.

Climate has always changed, but warming like that of recent decades has not been seen for millennia or longer.