Nepal's Race Against Time and Climate for Sustainable Development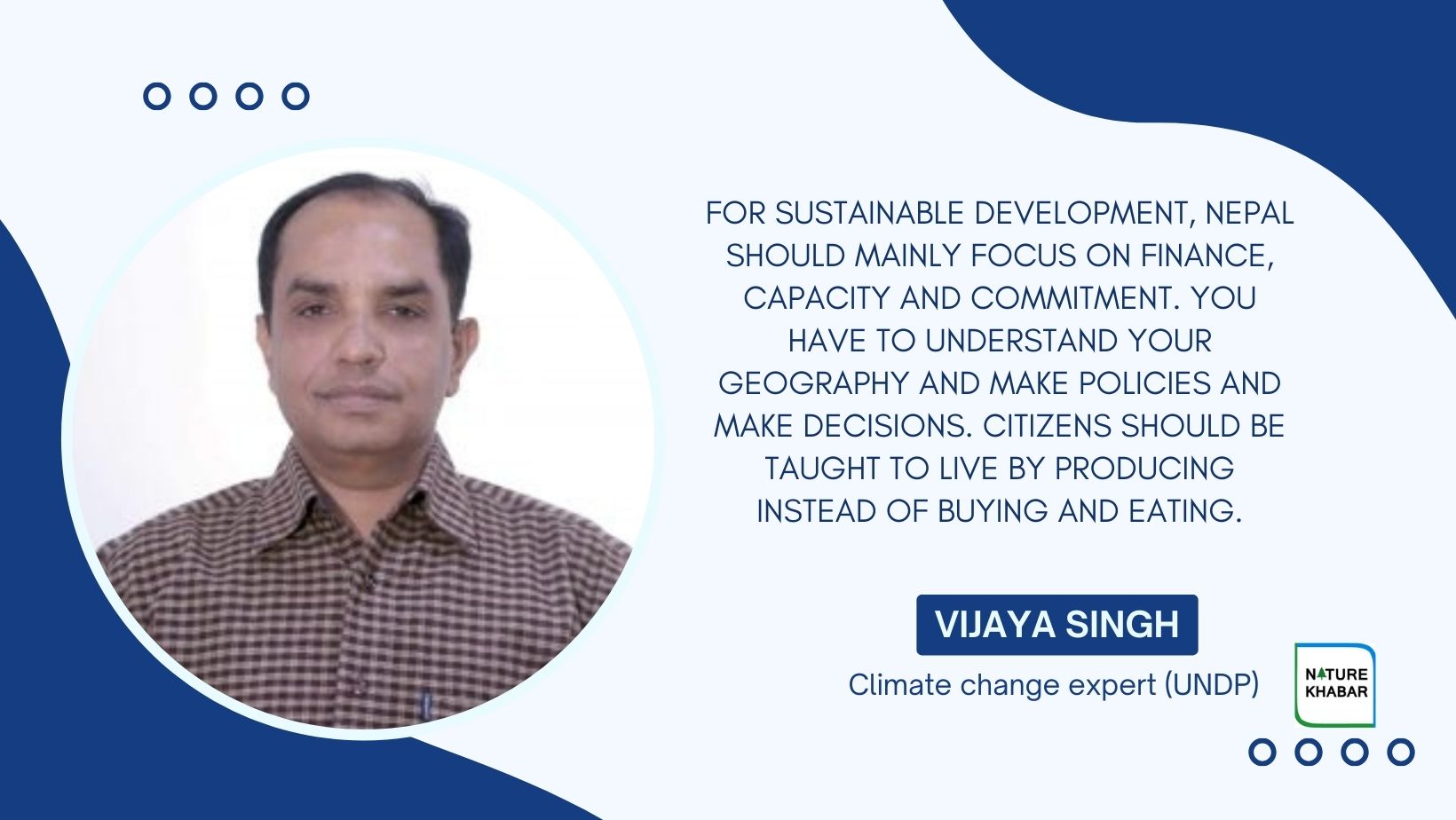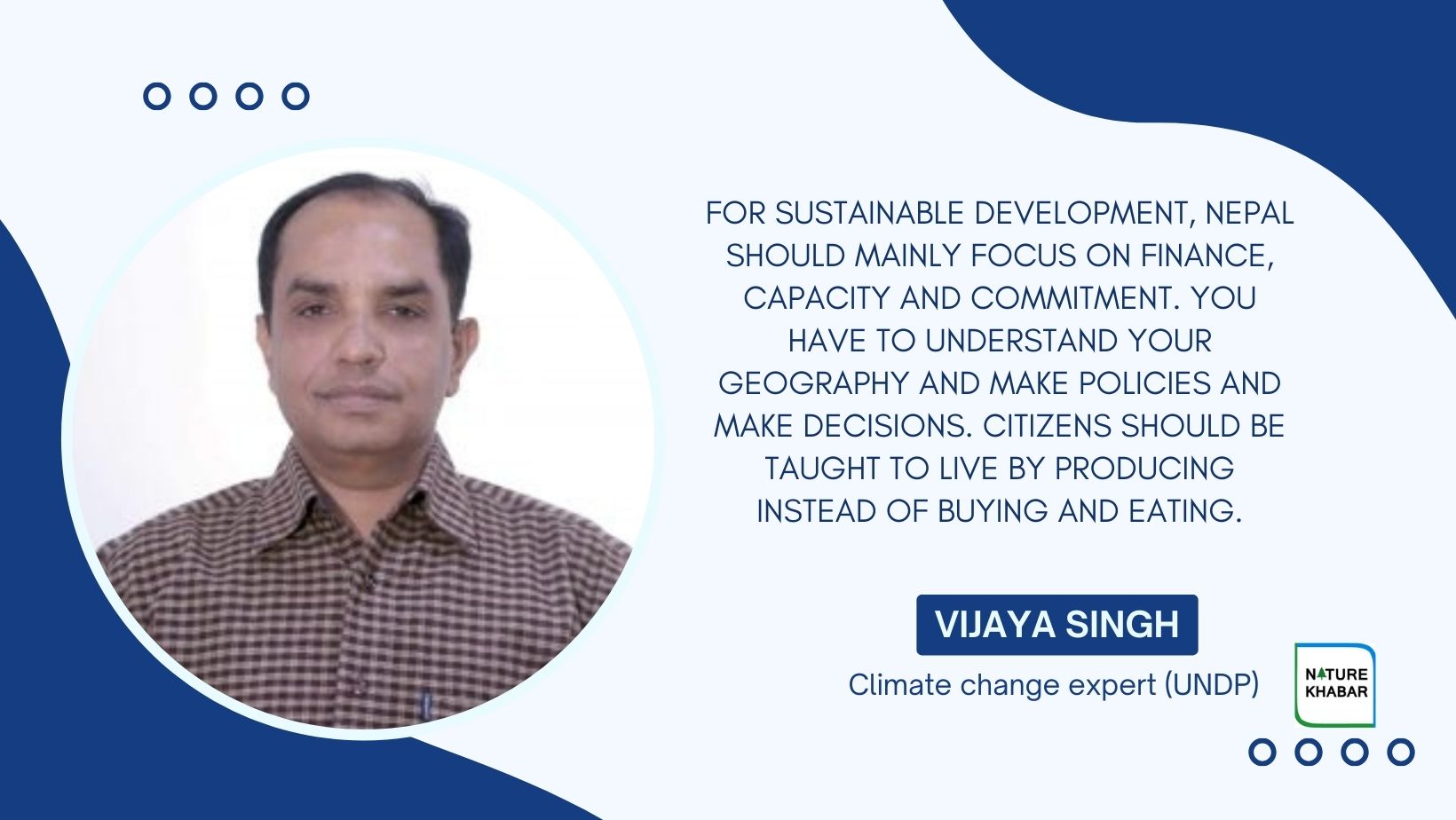 Vijaya Singh

Time is ticking for Nepal as the 2030 deadline for the United Nations' Sustainable Development Goals (SDGs) approaches. Set up in 2016, these goals offer a unique opportunity for Nepal to make significant strides in its social and economic development. However, we're already halfway through the timeline, and there's still much work to be done.

One of the most significant challenges the world faces is eradicating all forms of poverty, especially extreme poverty. This is not just a global issue but a fundamental requirement for achieving sustainable development. Adding to this challenge is the ongoing climate crisis. The Earth is warming, and the impacts of climate change are becoming increasingly evident. For countries like Nepal, this adds another layer of complexity to achieving sustainable development.

The SDGs consist of 17 main objectives agreed upon by governments worldwide. These objectives include ambitious targets like ending poverty and hunger by 2030 and improving disaster resilience. Nepal faces the dual challenge of meeting these objectives while also dealing with the multifaceted impacts of climate change.

Climate change is not just about a shift in weather patterns; it's an overarching issue that intersects with almost every other SDG. For sustainable development to be truly long-term and balanced, there must be a judicious use of natural resources. This means that climate change considerations must be integrated into all developmental plans and policies.

To achieve the SDGs, Nepal needs to focus on developing renewable energy technologies and prioritize the sustainable management of its water resources. The government must also expedite its actions and foster a culture of creative problem-solving. With only about six years left to meet the SDGs, every day is crucial. Achieving these goals will require strong political will, a proactive government, and a focus on environmental sustainability.

Previous efforts in Nepal to address issues like poverty, hunger, and climate adaptation have not yielded the desired results. This is sometimes due to the slow pace of government action and, at other times, because of outdated policies and regulations. To meet the SDGs, Nepal needs to concentrate on three main areas: finance, capacity, and commitment. Understanding the country's unique geographical challenges, making informed policy decisions, and educating citizens to be producers rather than just consumers are essential steps in this direction.

As the saying goes, "Give a man a fish, and you feed him for a day; teach a man to fish, and you feed him for a lifetime." The same principle applies to sustainable development. Addressing significant challenges like climate change is essential for long-term success. Time is running out, but it's not too late to make meaningful progress.

Vijaya Singh is a climate expert working with the United Nations Development Program (UNDP).