Prakriti; in attempt to make nature glorious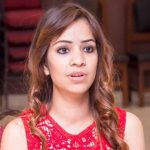 Prakriti is a winner of hidden eco hero Award 2016. She is a Regional Ambassador at Tunza Eco-Generation to Asia Pacific, Executive Member at Youth Thinkers' Society Pokhara and Cofounder at Ujyaalo Nepal.Ujyaalo Nepal is an NGO based in Chitwan that works on Environment, Health and Agriculture where she represents the health sector. Tunza Eco Network is a part of Environment.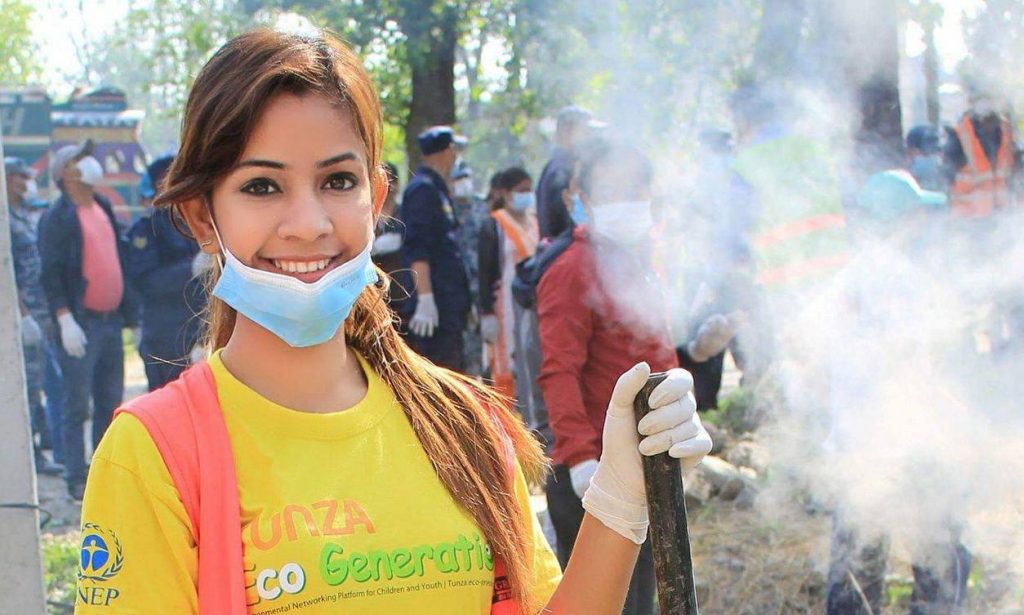 Prakriti is a student of Medical Imaging Technology at Gandaki Medical College, Pokhara where she has already served many patients whose main causes of sickness are generally rooted to the environmental issues.Her research shows that 80% of the total cases of illness are directly associated with environmental hazards following which she has also been able to conclude some preventive measures to mitigate them.

Representative from Nature Khabar talked to Prakriti Dhakal and here is the brief excerpt:

How do you define Nature? What are your understandings about Nature?

People are always found to be in search of the heaven. But I never do that because what I believe is that heaven is over our head as well as under our feet where I find reserves of strength that endure me as long as my life lasts. Book isn't enough for me to learn until woods craves my way,

River tunes its music to concentrate,
And birds clear my doubt as always.
Peace flows into me as sunshine flows into trees,
Clouds owe friendship to me,
And winds and storms add its energy.
My understanding with nature is countless as it is always my best friend in cold and pain.

I believe, NATURE the art of God is the true meaning of hardship and struggle.
So, I can't measure my depth of relationship with nature, I just know I am in love.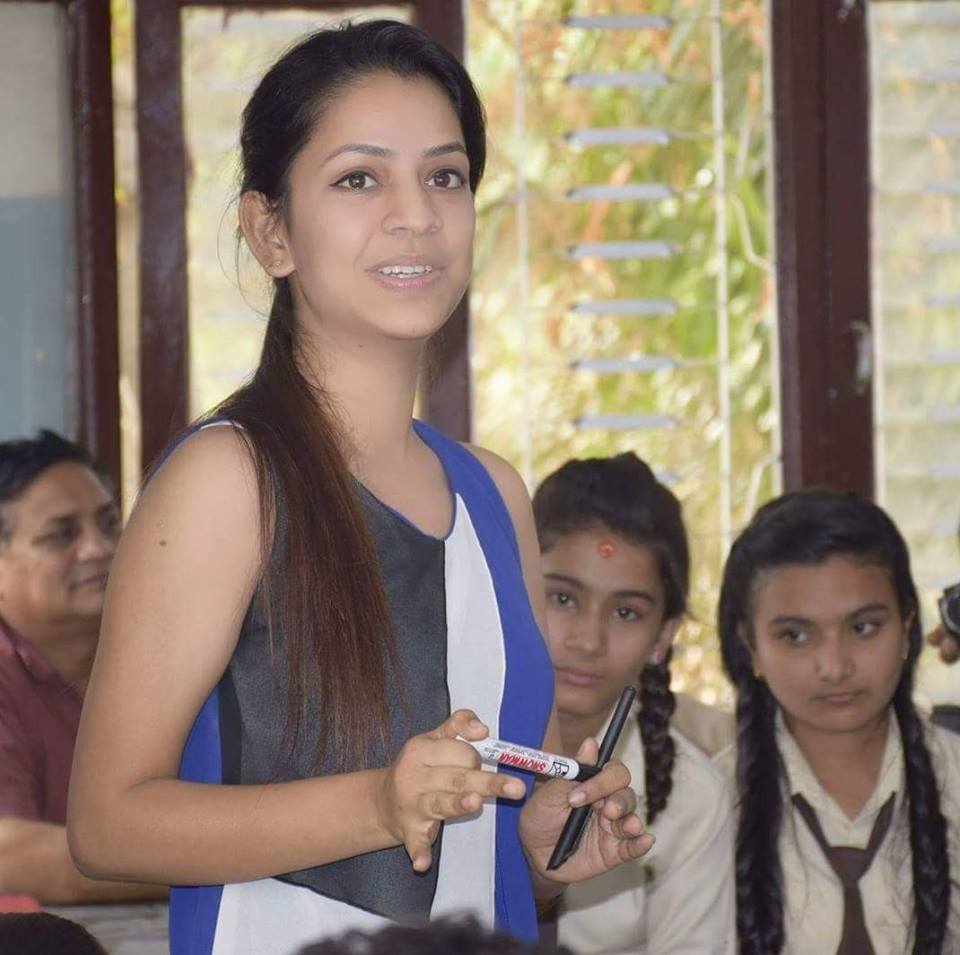 How do you feel about coincidence of your Name with your work?

I was given a name "Prakriti" by my sister. Yeah there is a deep coincidence between my name, my birth date and with my work as well. I got to know that my born date was on the World Environment day while participating in a quiz contests during my 8th grade. I love all this coincidences. Perhaps this is why, the love, affection and attachment toward the Nature are so deeply engrained into my heart.

Will you share little about your current experience?

Beside the regular college time, I utilize my free time in training and awaring people about the environment. I spend my time with eco clubs where there are student membersfrom different schoolsdiscussing about what to do next apart from their regular school assignments. In these clubs, we hold essay competitions with dramas and other activities regularly assigned to the school students. When I see somebody throwing the plastic or any wrappers, I can't control myself and I immediately pick them up to dispose them into the nearby dustbin. I also give trainings to the youth (school students) to conserve the environment.

Will you share few of your memorable experiences?

Wow! My memorable experiences. I enjoy almost every experience is with nature and social life to the fullest.My most memorable experience is my first journey with nature; itwas World Environment Day and our community was celebrating that special moment by cleaning the whole town and planting trees so was I. Suddenly I heard a beautiful tune of birthday wishes from group of my family and friends.There for the first time I noticed that oh! Yeah it's my birthday, nature and me the twins. Then I planted some trees with that very sweet note of my birthday and my journey with nature began right then.

How do you feel being awarded with the world eco hero award 2016?

Winning World hidden Eco-Hero Award 2016 was beyond my expectation. It felt like I was in 7th heaven, with the award I felt more responsible and build up more courage.

Receiving such a feat wasn't possible without the support of my family so I would like to thank my mom, dad, sisters and brother. Sujan brother who recommended me for this award and supported me throughout the whole journey deserves a special mention here. Last but not the least, all my well-wishers whose blessings had helped me a lot deserve my gratitude.

To what extent do you think the Nepalese youth are active and conscious for the nature?

I feel Nepalese youths are much aware about environmental issues and agendas. Personally, I have seen many youths actively engaged in Eco-Leadership and Learning. Many youths are leading many programs to make others conscious about Nature and I am one among them. So, activeness and consciousness about Nature are increasing day by day as many youth activists are involved in creating positive learning environment.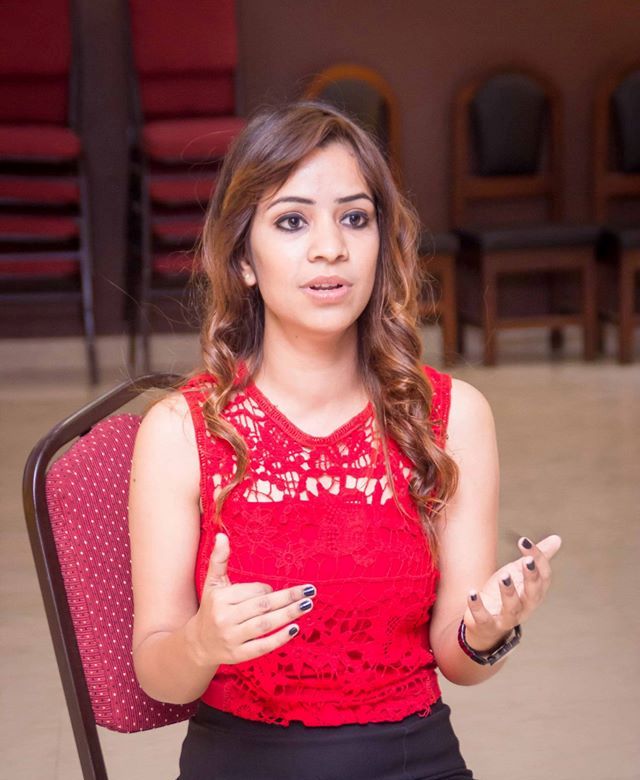 What linkage do you find between your study and work?

Life isn't finding shelter in storm, it is to know how to dance in rain so I love to live my life to the fullest. My passion is to serve either environment or for women empowerment or in the health sector. Each and every thing is directly or indirectly related. All these extracurricular activities help me to be more punctual and more dedicated. I have a dream to create more dreamers like me who believe on universal power.

I am a student of Medical Imaging Technology where I serve many patients whose main cause of sickness is environmental issues (as per my research, 80% patient's root cause of illness is environment) where I concluded some preventive measures to mitigate environmental hazards.
With tremendous support from teachers, family, friends and relatives, this is how I manage myself in my educational and ECA career.

What do you think the most important factor to be conscious towards the nature is?

People with Passion, Enthusiasm and sense of responsibility are most conscious about Nature and I see they are actively engaging themselves to co-create effective learning and sharing environment. Passion shows dedication of any youth, enthusiasm likewise makes clear about willingness and every youth must feel their responsibility towards nature.
About The Author