Ncell launches 4G in 10 more cities
A+
A-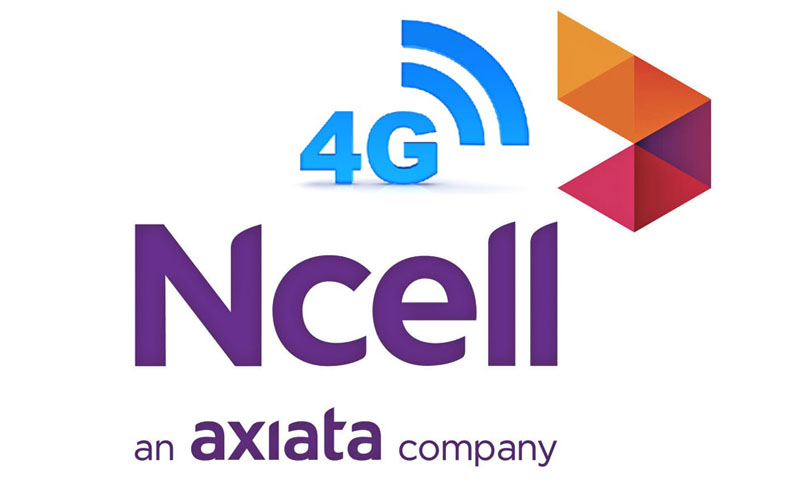 • Customers can now enjoy Ncell 4G also in Biratnagar, Birtamode, Damak, Dharan, Bharatpur, Hetauda, Birgunj, Bhairahawa, Butwal, Nepalgunj

• With this, Ncell's 4G has reached to more than 15% population of Nepal

• Customers taking Ncell 4G in 10 cities can enjoy free music streaming/downloads on Yonder Music for 30 days by dialing *324#
Ncell Private Ltd on Monday announced the company has expanded its fourth generation (4G)/long term evolution (LTE) service to 10 more cities and is officially launching the service in those cities from Tuesday (August 1).
With the launch, all Ncell customers possessing 4G SIM (U-SIM) with 4G compatible handset in Biratnagar, Birtamode, Damak, Dharan, Bharatpur, Hetauda, Birjung, Bhairahawa, Butwal and Nepalgunj will be able to experience Ncell's high speed mobile broadband connectivity from Tuesday. Customers who still have not changed their SIM to 4G SIM can easily upgrade to 4G SIM for free by visiting nearby Ncell Center.
"We are delighted to announce launch of Ncell 4G in 10 more cities. The launch demonstrates Ncell's commitment to swiftly roll out 4G so that more and more customers across Nepal can access high-speed mobile broadband and reap the benefits. The launch has made Ncell 4G service available to 15.06% of Nepali population," said Milan Sharma, corporate communications expert of Ncell.
Ncell 4G service have been available in Kathmandu, Lalitpur, Bhakatapur (including Nagarkot), Banepa, Dhulikhel, Pokhara and Damauli. With the launch, Ncell 4G has now reached 17 cities across of Nepal.
To celebrate the milestone of launch of 4G in 10 additional cities, Ncell is providing free music streaming/downloads service through Yonder Music app for 30 days to customers using Ncell's 4G SIM. Customers can dial *324# to start enjoying 4G service and 30 days of free Yonder Music, which is an extensive digital library of over 20 million songs including 15,000 Nepali songs. Customer can check if their SIM is 4G by sending SMS to 324 typing Q.
The 4G/LTE empowers ICT industry, technopreneurs, media and other industries, contributing to put the economy on higher growth trajectory, besides enhancing better customer experience. It offers better bandwidth, lower latency and improves spectrum efficiency, enabling customers to use more applications on mobile devices, provide real-time sharing of large files and media streaming, and immediate delivery of time-sensitive data.
Ncell is further planning and testing 4G service in other cities, embracing a target to take 4G in 40 cities by 2018 to enable the customers to reap benefit from new opportunities. "We will continue to expand 4G/LTE in other parts of the country in a phase-wise manner, as a part of our vision to contribute to the goals of National Broadband Policy and Digital Nepal," said Sharma.
In line with introduction of the 4G/LTE service, Ncell has also been providing attractive weekly combo pack 'One Plan', which empowers customers to enjoy data, voice along with free unlimited music streaming/downloads via Yonder Music app under a single plan. Under this plan, customers can choose from any of the three available packs priced at NPR 150, NPR 300 and NPR 500 and get attractive data, talk time and SMS volume, as per their requirements. Customers can also buy data packs as per their need by dialing *17123#.
Ncell will continue to unveil more and exciting offers to the customers, whereby they will be able to enjoy fast 4G connectivity and access unlimited videos for free, among others.