New Executive committee in BSN
A+
A-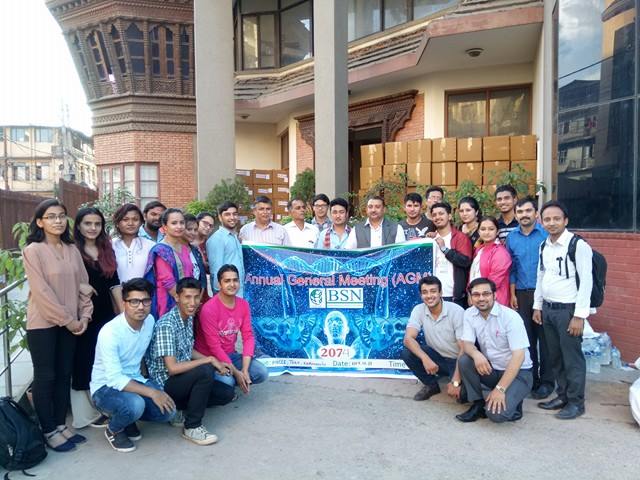 The new executive committee formed in biotechnology society of Nepal (BSN. The entire committee member took the oaths to diligently and faithfully work for the upliftment of BSN.
The new executive committee was formed with representative from different universities (TU, KU,and PU) and institutions, involving academicians , professionals and scientists .  In the new Executive Committee, President Nabin Narayan Munankarmi , Vice – President Dr. Santosh Dulal . Anil Uprety Secretary ,  Samikshya Kadel Joint Secretary ,Asmita Timalsina treasurer , Shrimita Shrestha and joint treasurer Shrimita Shrestha.
Likewise in the member, Prakat Neupane ,  Shree Ram Ghimire , Bishal Dev Sharma  ,Mahesh Lamsal  and Nabin Bogati  .
The programme continued with a few words of wisdom from the Advisory Council. The Council congratulated BSN on its tremendous effort in the field of Biotechnology and put forth some possible collaborative efforts with Nepal Agricultural Research Council (NARC), Nepal Biotechnology Association (NBA) and Department of Plant Resources (DPR).