3 astronauts blast off for International Space Station
A+
A-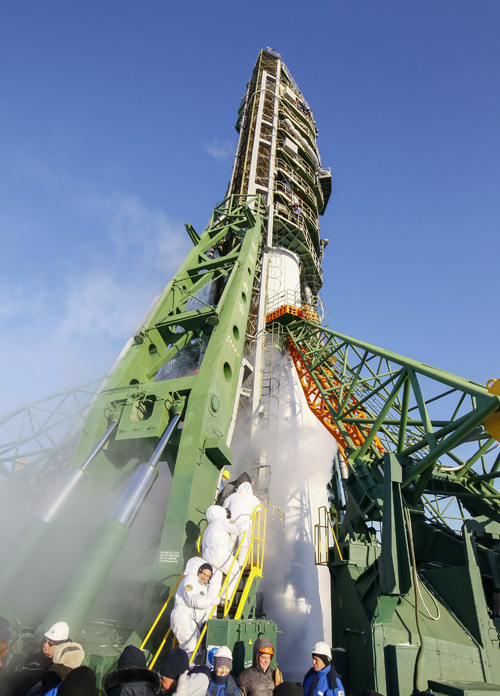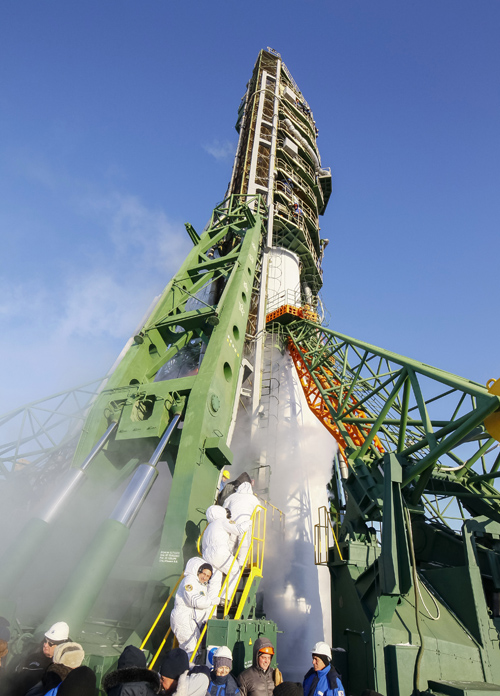 Russian cosmonaut Anton Shkaplerov, bottom, US astronaut Scott Tingle, above, and Japanese astronaut Norishige Kanai, crew members of the mission to the International Space Station, ISS, board the Soyuz MS-07 spacecraft for the launch at the Russian leased Baikonur cosmodrome, Kazakhstan, Sunday, December 17, 2017. Photo: AP
A capsule carrying three astronauts from Russia, Japan and the United States has blasted off for a two-day trip to the International Space Station.
The Soyuz capsule with Anton Shkaplerov, Norishige Kanai and Scott Tingle launched at 1:23 pm (0723 GMT; 2:23 am EST) Sunday from Russia's manned space-launch complex in Baikonur, Kazakhstan. It entered orbit nine minutes later.
It is the first space flight for Tingle and Kanai; Shkaplerov is on his third mission to the ISS.
The capsule is to dock on Tuesday with the orbiting space laboratory. The three will join Russia's Alexander Misurkin and Joe Acaba and Mark Vandde Hei of NASA, who have been aboard since September.
ASSOCIATED PRESS