Legal hurdles to utilize private forest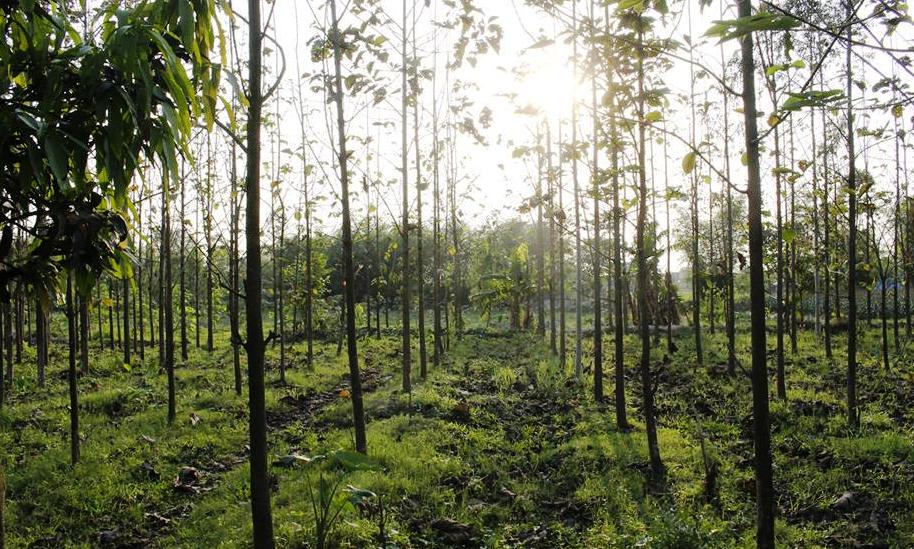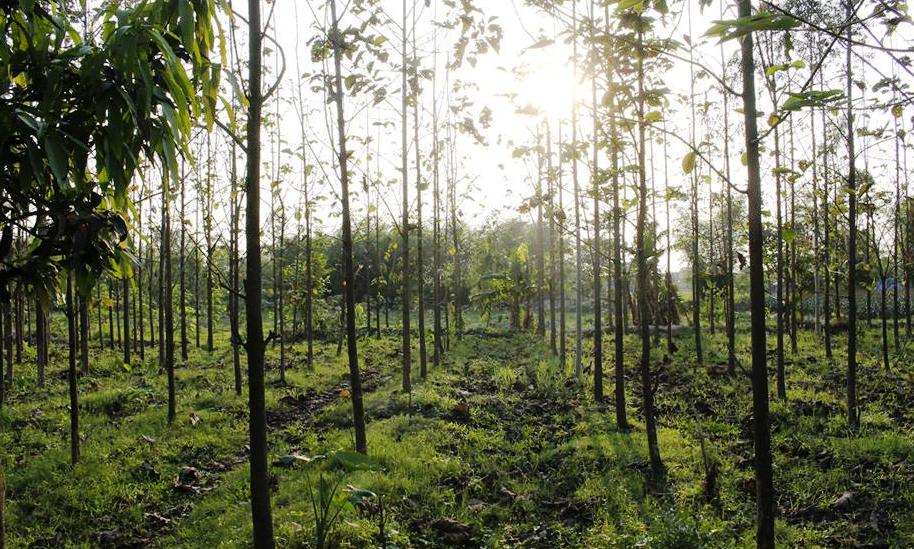 "I have forest but I have no control over it. Six month ago, I came to know through a radio program that much wood is exported from foreign countries. I got surprised and many thoughts came to mind that how private forest resources can be best utilized in livelihood," said Devika Gurung, a resident of Gorkha district.

She further stated that, 'There should not be any policy which will hinder the sale and use of forest products grown in own private land.' Many farmers are unable to get support in their livelihood from the private forest. Complicated government policy creates hurdles to them to full utilization of forest resources product of their own land.

Babu Ram Tamang( 48) from Syangja district, shared a bitter experience about the unused family forest resources. Three sons of Babu Ram are in gulf countries for the employment, two sons in Malaysia and one in Dubai. He has plenty of private forest which is not used. He shared that, "Forest for me is just to make surrounding green and feel fresh. I am unaware about the medicinal herbs that are in my forest."

These two instances indicate how the state policy has paralyzed the family forest in our country and people are deprived to use them for their livelihood. Many people are unaware about the possibilities of the family forest. Others, who want to engage in family forest, there is no favorable environment. There are several cases in Nepal where owners are arrested for cutting certain tress grown in their own land. Farmers are struggling very hard to cope with this situation. Farmers have right on their agriculture product, their house and any others properties but not on the forest which they grown up on their private land.

The situation of peoples whose livelihood are dependent on the forest product especially marginalized group and backward communities is always in miserable condition. They are incapable of utilizing the forest product. Here in our country Nepal, people are less attracted toward family forest. Government is not working in the sector of family forest for the farmer's right.

In today's context, sufficient training is required to enhance the capacity of farmers focusing on the private forest. Association of Family Forest Owners Nepal (AFFON) is only organization that advocates in favor of family forest and their owners. According to AFFON, Chairman, Jog Raj Giri, this association is conducting different campaign for conservation of family forests as well as establishment of Rights of family relying on family forest for their livelihood.

People cannot harvest and sale the private trees like other private properties. There is no tree tenure right in Nepal. It is shame on us that we still need to import billions worth wood from the foreign market though the forest area has been increased in Nepal from 39% to 44% as per survey report of Department of Forest Research. Although the forest coverage has increased, government still fails to provide security and encourage farmer to plant tree on their own land. The abundant resources of private forest has remained unused which can now be tapped to create greater economic horizons and extend our job market.

General Secretary of AFFON, Pitambar Sigdel shared, "To support the farmer's right we are advocating the issues for the trees tenure right and insurance of the trees which is important to encourage the farmer to plant the trees". The assert of 'Hariyo Ban Nepal ko Dhan' is only limited in rhetoric. It is not making Nepal prosperous in any way.

Many youth have to go abroad for employment due to lack of opportunity in own country. Government is unable to address the opportunities in the private forest. Government has lag to make the forest laws and regulations farmer friendly. If the policy can address the rights of farmer it will off-course attract the people towards forestry business.

The private forest issues is not a hot topic for the discussion. Private forest is in shadow comparing to other types of community forest, religion forest and national forest.The painful backwardness in the technology and hurdles in the policy level have already pushed the development of Nepal to the hind side. Our government has given the Land Right but the tenure rights are yet to be secured.

Lack of motivational program by Government, lengthy process of registration and hurdles of policy is discouraging farmer for the family forest business. There are many opportunities on your land especially in the family forest which need to be promoted for prosperous Nepal.

The role of family forest in the conservation of biodiversity is very crucial. Under the current situation, it seems that agro-forestry should be adopted to enhance livelihood creating jobs at local level. The newly elected local representatives could and should play an effective role to empower local community when it comes to use local resources for the prosperity of local people.Family forest should be in the priority list of Nepal government. Improvement of family forests program can play great role for fulfilling the vision of prosperous Nepal in short period of time.