Sharing research and local views of earthquake recovery to enhance reconstruction programs
A+
A-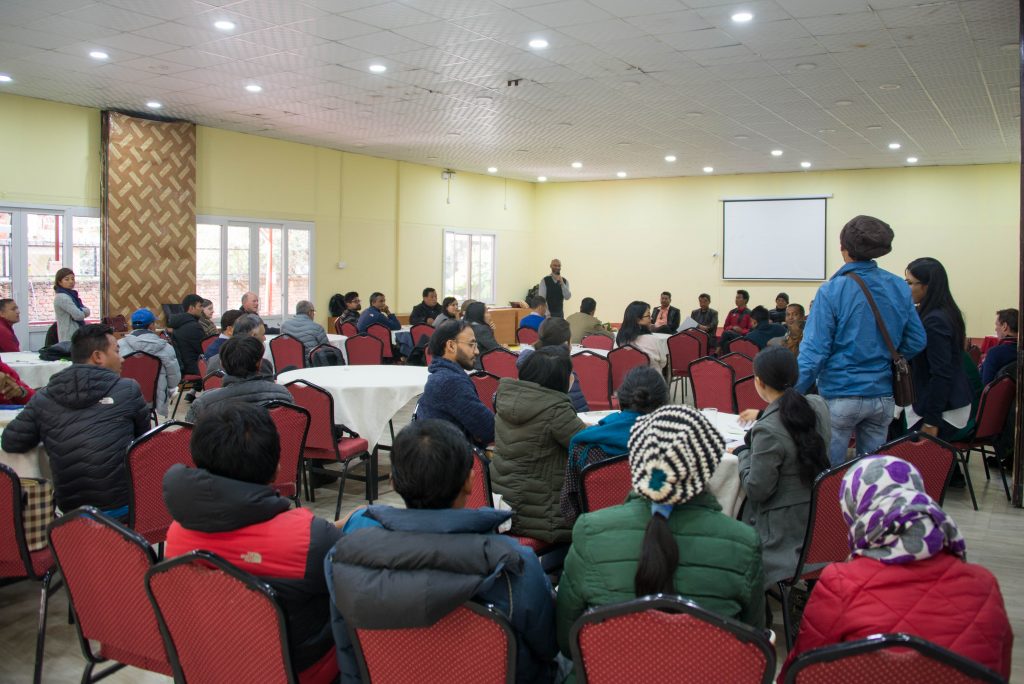 A team of Nepali and American researchers facilitated a national workshop to return earthquake recovery research with representatives from international and national Non-Governmental Organizations (NGOs) and applied academics on Wednesday in Kathmandu.
Project leaders also invited two newly elected rural municipality and ward representatives from each of the communities and displacement camps studied to share perspectives on behalf of these groups.The event was a prime example of how to have an ethical research exchange through involving research participants, rural government representatives, the aid community, and academics.
The goal of the workshop was to shape present and future policies and practices related to the recovery from the 2015 earthquakes, as well as future disaster preparedness and response in Nepal and beyond.The project focuses on how households have recovered from the April/May 2015 earthquakes in Gorkha and Rasuwa Districts. It strives to better understand the similarities and differences in how communities are recovering from the earthquakes.
A collaboration among Portland State University, USA, Tribhuvan University, and The Mountain Institute, this project is led by Dr. Jeremy Spoon, and was funded by the U.S. National Science Foundation and Portland State University.
At nine months and a year and a half after the earthquakes, the research team conducted studies in four different Village Development Committees (VDCs). They selected one VDC in each district that was close to the road and one VDC that was far from the road, totaling 400 randomly selected households or 1,992 individuals (100 households in each VDC).
Throughout November 2017, the team also carried out seven, local "research return" workshops in the study areas and displacement camps to present results from their research to the communities and receive feedback and updates, putting their results into context.
The research findings showed that accessibility to roads, exposure to natural hazards such as landslides, and diversity of livelihood strategies, were the most important factors shaping recovery outcomes.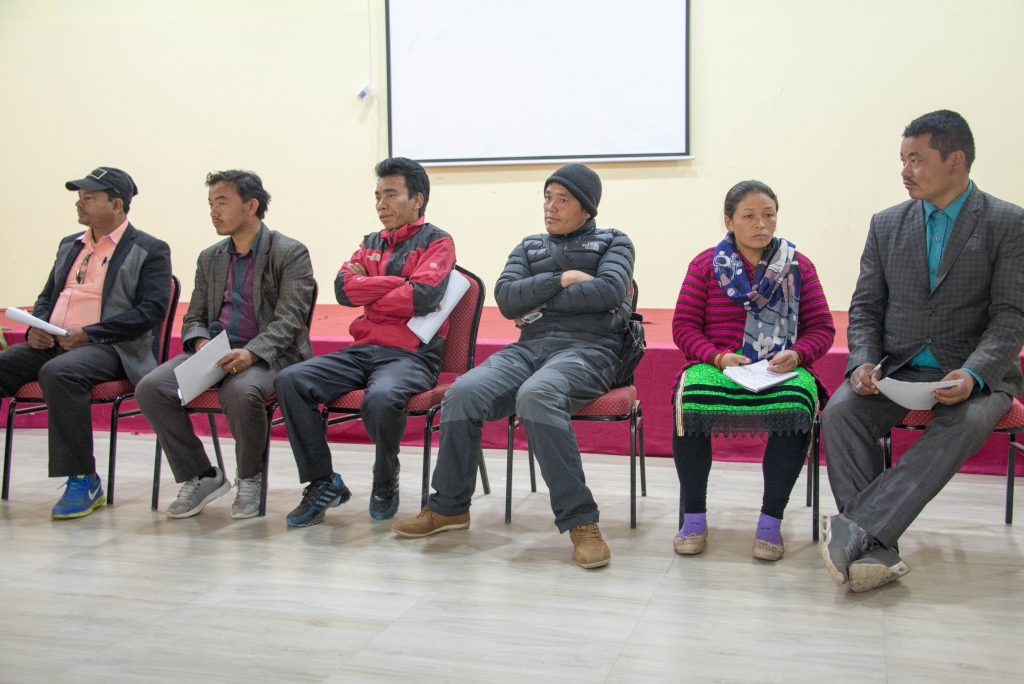 Most communities are still in the early stages of reconstruction. Those that are closer to the road and that rely less on natural resources had better recovery outcomes. Some communities are also using work exchange and low interest loans to help one another rebuild their homes. Local participants felt that the relief provided by NGOs (both national and international organizations) was generally short-term and not sustainable in the long run. They also shared that the three lakh  provided by the government will not be enough to fund rebuilding their homes to the new building codes, especially with the inflation costs caused by living in inaccessible settlements.
The information collected from the two research phases and feedback from the workshops will now be integrated to create recommendations to help inform policy and reconstruction programs in Nepal specifically.