A Journey from Bihar to Singha Durbar
A+
A-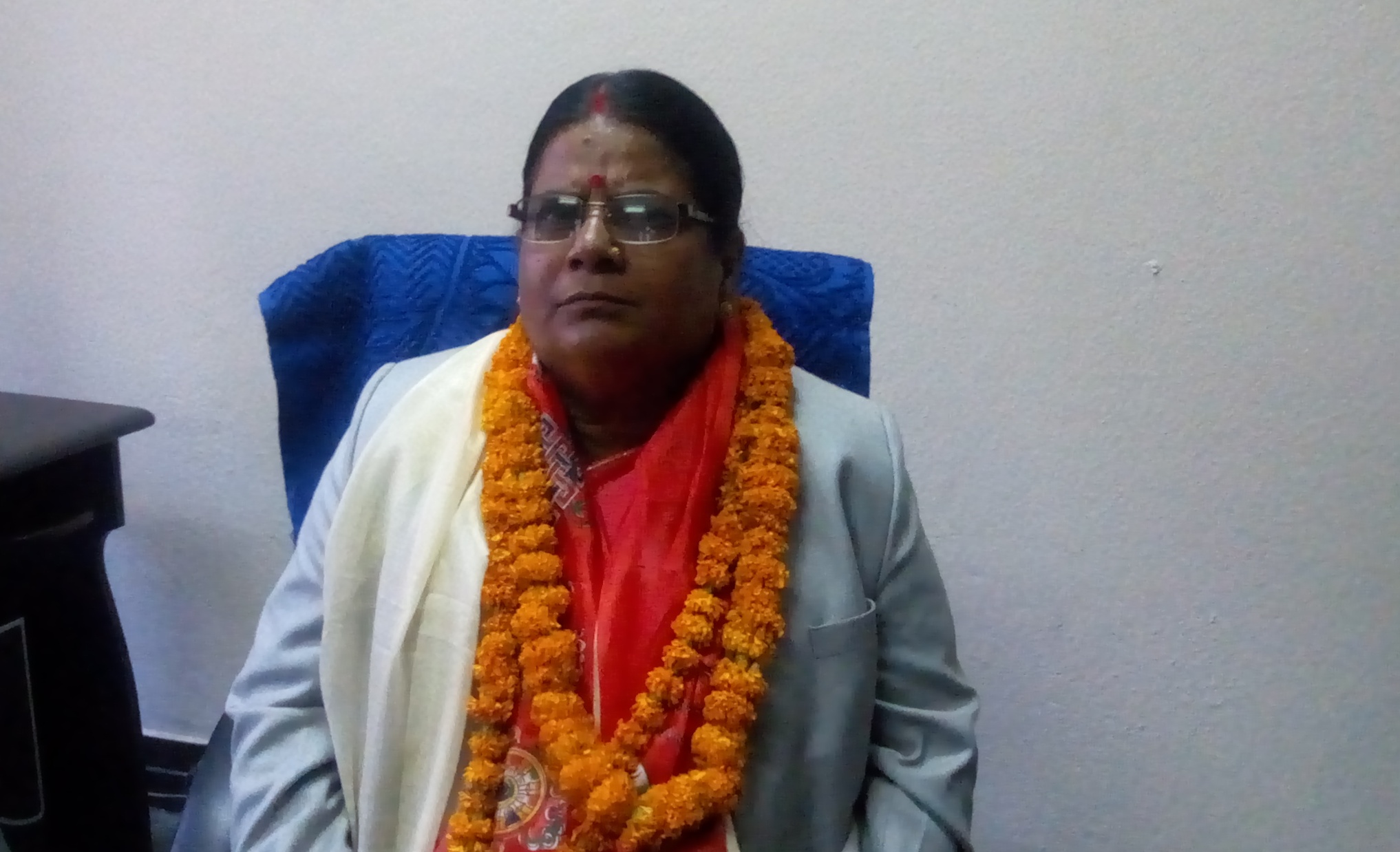 Newly appointed Ministry for population and Environment Mithila Chaudhary emphasized on the need to preserve the ecology for a healthy life. She also stressed on building an environment –friendly society by minimizing pollution caused by dust and smoke.  Chuadhary was nominated to the Constituent Assembly from the Nepal Communist Party. Mithila was appointed as Minister of population and Environement on wednesday.
Who is Environment Minister Mithila
Mithila Chaudhary is an Indian born lady grown up in a medium class farmer family in Madhubani Bihar.  She has done her undergraduate from Mithila University Darbhanga. She married ritually with Madan Mohan Chaudhary in Saptari Rajbiraj. She assisted her husband in left politics in Saptari.
Inspiring by the great leftist leader Bishnu Bahadur Manandhar, She formally joined the communist party led by Manandhar in 2041. She performed her role very good in 2046 movement. Since then she is actively involved in politics under the flagship of Nepal Communist Party United.
She was also a member of Rajbiraj Municipality Board under all party forums. Constituency Assembly election of 2070, Nepal Communist party United got three seats under proportional representation. The Central committee of her party decided to send her as a lawmaker in Constituent Assembly. She is a member of Women Children and social welfare committee of Parliament.